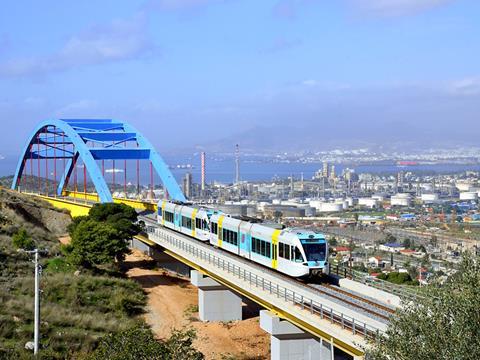 GREECE: Three potential investors submitted expressions of interest in the privatisation of 100% of national train operator Trainose by the April 15 deadline, the Hellenic Republic Asset Development Fund has announced.
They are:
Italian state railway group Ferrovie dello Stato Italiane SpA;

Russian national railway RZD;

Gek Terna Societe Anonyme Holdings Real Estate Constructions, part of construction, energy, motorway concession, waste, mining and property group Gek Terna.
HRADF's advisors will now evaluate the expressions of interest against the advertised criteria and recommend which candidates should qualify for the next phase of the sale process, which will include access to a virtual data room with detailed information about the assets and the terms of the transaction. The deadline for binding offers is May 31.
In March FS Group CEO Renato Mazzoncini told the Transport Commission of Italy's Chamber of Deputies that the state railway was participating in the Greek privatisation process, 'along with China and Russia', adding that Trainose was a small operation 'that will be worth less than €100m'.