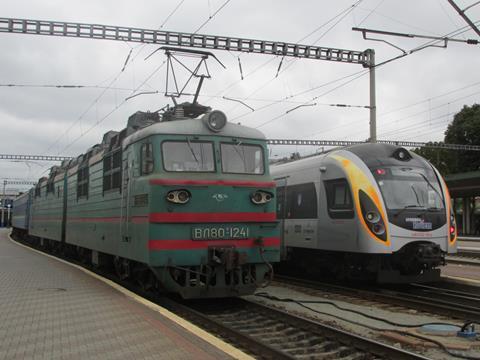 UKRAINE: National railway UZ has presented its five-year development strategy for 2017-21. This includes investment of 130bn to 150bn hryvna, and the formation of five business sectors: freight transport and logistics, passenger transport, infrastructure, traction services, manufacturing & services.
In the freight sector, UZ plans to invest in the creation of intermodal terminals and logistics services with a target of growing its share of the container market from 29% to 45% in 2021. The passenger division will form six regional commuter operating businesses in 2018, and a company to manage stations. The planned traction services company would be tasked with purchasing 250 new locomotives and modernising the current fleet.
The 2017-21 rolling stock investment plan is worth 108bn hryvna, including 87bn for the purchase of 262 locomotives (36bn), 35 773 wagons (31bn), 440 coaches (9bn) and 46 diesel and electric multiple-units (11bn). The remaining 22bn would be used for the modernisation of 403 freight, 212 passenger and 283 shunting locos as well as 57 510 wagons, 696 coaches and 430 multiple units. This would mean at least half of the UZ fleet would be new or modernised, in contrast to the current situation where three-quarters of the fleet is in need of modernisation or replacement.