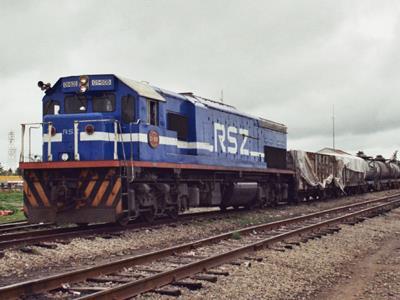 ZAMBIA: The government has released US$120m in funding to enable Zambia Railways to start work on a three-year rehabilitation programme.
A second track is planned on the 900 km line from Chingola to Livingstone, along which a second weekly passenger train has been launched. The Ndola – Luanshya branch is to be upgraded to carry copper ore to processing facilities, and copper for export. The Mulobezi line will also be modernised.
Tazara has restarted container services between Dar-es-Salaam, Makambako, Kasama and the connection with Zambia Railways at New Kapiri Mposhi, after China Civil Engineering Construction Corp restored its gantry cranes to service. Two new shunting locomotives are to be supplied, and three modernised.