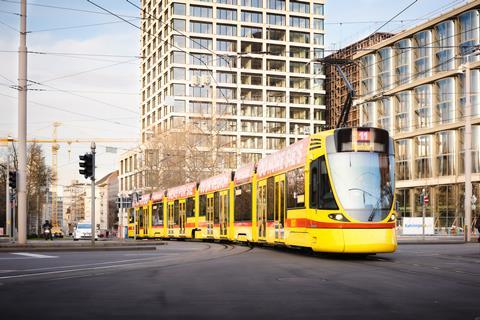 SWITZERLAND:·Plans to extend Basel tram Route 14 to Augst have been set out by Basel canton, the Pratteln and Augst municipalities and Baselland tram operator BLT.
Proposed for opening by 2031, the extension would be 3·2 km long with six stops and two loops, a 70 m tunnel and a 280 m bridge over the A2 motorway. The project is costed at SFr170m, with federal cofinancing expected to provide between 30% and 35% of this.
At present Route 14 runs between Bombacherstrasse and Pratteln, being operated by the Basel Stadt municipal transport company BVB. However, the extension to Augst would be built in Baselland, where BLT is the cantonal operator. The two organisations have worked together for many years within the Tarifverbund Nordwestschweiz, and in February 2020 they signed a protocol to deepen their long-standing co-operation, focusing on 'the economical use of public funds and innovation' in order to improve efficiency and passenger service.