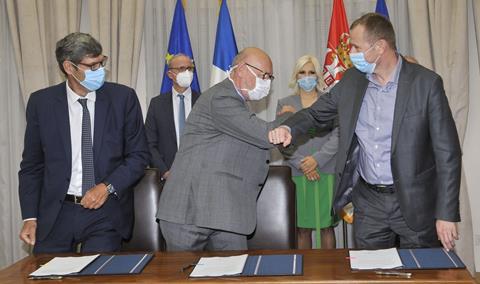 SERBIA: A contract has been signed for Egis Group to undertake a feasibility study for the proposed metro network in Beograd. The 18-month study will be funded by the French government.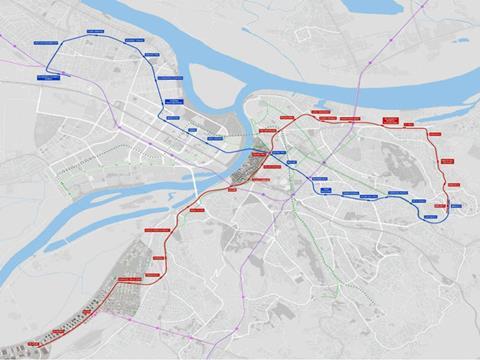 'The metro is one of the most ambitious projects we are planning, and it would not be possible without excellent relations between Serbia and France', said Minister of Construction, Transport & Infrastructure Zorana Mihajlović. 'This project is important for the further development of our country.'
Egis prepared a master plan for the first two lines of the proposed network in 2016. Line 1 would run 21·3 km southwest-northeast from Železnik to Mirijevo, while Line 2 would run 19·2 km west-east from Zemun railway station to Mirijevo. A third line is also proposed.
In 2016 the construction costs were estimated at €2bn. The current figure is now now put at €6bn for three lines totalling 60 km and 60 stations.
Deputy Mayor Goran Vesić commented when the agreement was signed on July 21 that the city had been waiting for a metro for half a century, and that there had been no year in that time when a metro had not been promised.
'Now, step by step, we are reaching the desired goal, which is to start the construction of the Beograd metro at the end of next year', he added. 'I know that to many citizens it seems like science fiction because they have been waiting a long time for the metro, but it will happen.'