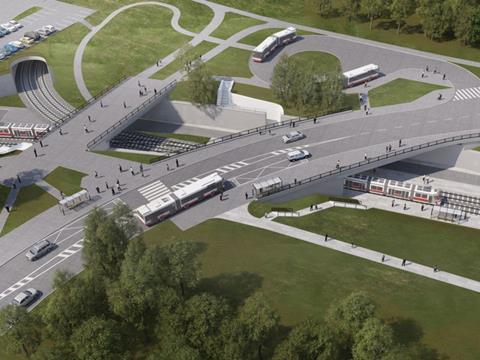 CZECH REPUBLIC: Brno city council decided on June 12 to start tendering for a tram extension to serve the university campus in Bohunice.
The 900 m branch would run northeast from Osová to Nemocnice Bohunice, with an intermediate stop at Nová Jihlavská. This would be in a 650 m tunnel.
Construction is due to begin by the end of next year, with opening planned for 2022. The cost is estimated at between KC900m and KC1·2bn.
Brno city council has also decided to start tendering for a trolleybus extension from Novolíšeňská to Jírova. Estimated to cost KC129m, this would be completed in 15 months.