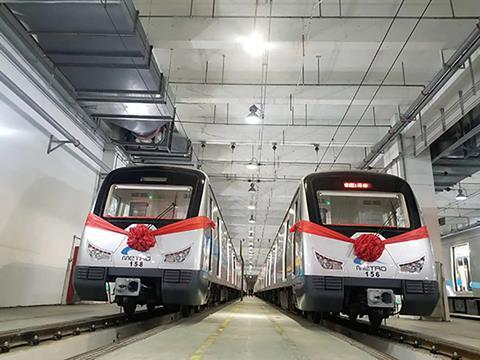 CHINA: The north-south metro Line 1 in Chengdu was extended at both ends on March 18.
A southern extension from Sihe to Science City adds 14·1 km and 11 stations, while a one-station northern extension from Shengxian Lake to Weijianian adds 1·5 km. In addition, the short branch which diverges from the main route at Sihe was extended south by 1·4 km from Guangdu to Wugensong, adding one station.
Line 1 is now 41 km and has a fleet of 73 six-car trainsets supplied in four builds by CRRC Qingdao Sifang.
Further expansions of Chengdu's metro network are due in December, when Line 3 is due to be extended at both ends.