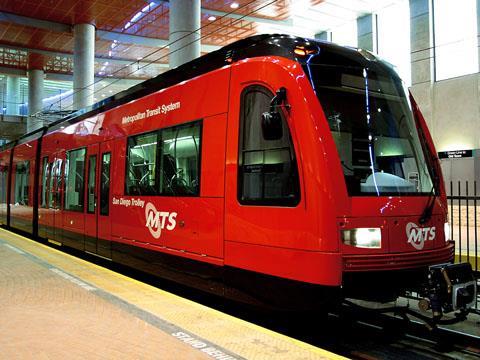 USA: San Diego Metropolitan Transit System has launched the Vision Builder Challenge which allows the public to show their support for different transport investment options.
This forms part of the Elevate SD 2020 public engagement programme, which MTS will use to decide whether to put a transport revenue raising measure to voters in November 2020.
Vision Builder provides participants with a budget of 1 000 coins, which they can use to 'buy' 17 different concepts. Each project has estimated value, a description page with its pros and cons, ridership estimates and scores for carbon emissions reductions.
Users can add their preferred projects to a virtual shopping basket, and when satisfied they can submit their list. As an incentive to participate, people who submit a plan have the chance to win a year of free travel.
The projects include light rail to the airport, the proposed Purple Line between the border with Mexico and Kearny Mesa, 24 h services, on-demand transport and additional bus services.
'Over the past 18 months MTS has been studying the current transportation landscape, developing planning scenarios and implementing a broad community engagement effort', said CEO Paul Jablonski. 'We've learned a lot from residents about their transportation challenges and the need for immediate solutions. We have some innovative ideas forming about how we can do all this. The Vision Builder is the next step of public engagement and will help us formulate a package of transit improvements for our board to consider early next year.'