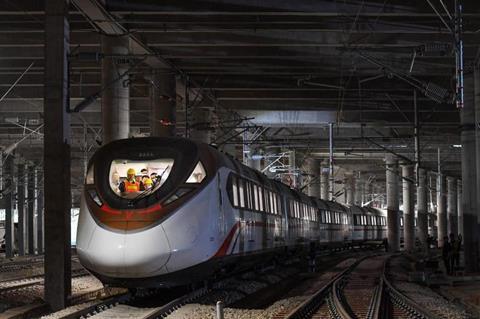 CHINA: Guangzhou's first express metro line was opened on September 28, with trains operating at up to 160 km/h.
The 58·3 km Line 18 runs from a southern terminus at Wanqingsha in the rapidly developing Nansha port district to Xiancun on the east side of the city centre. There are just eight stations, with the 26 km between adjacent stops at Panyu Square and Hengli permitting sustained fast running.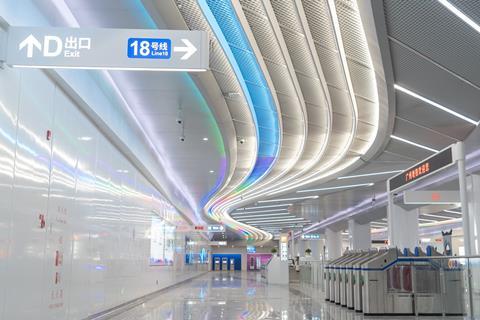 The line is worked by fleet of 25 eight-car Type D trainsets supplied by CRRC Zhuzhou. These have been designed for operation at 160 km/h, but have been tested at up to 176 km/h.
Line 18 is being extended north from Xiancun to Guangzhou Dong railway station, with this section expected to open in 2025. A further continuation to Baiyun and Huachengjie is planned, adding another 39·6 km and seven more stations, while a southern extension to Zhuhai is also envisaged.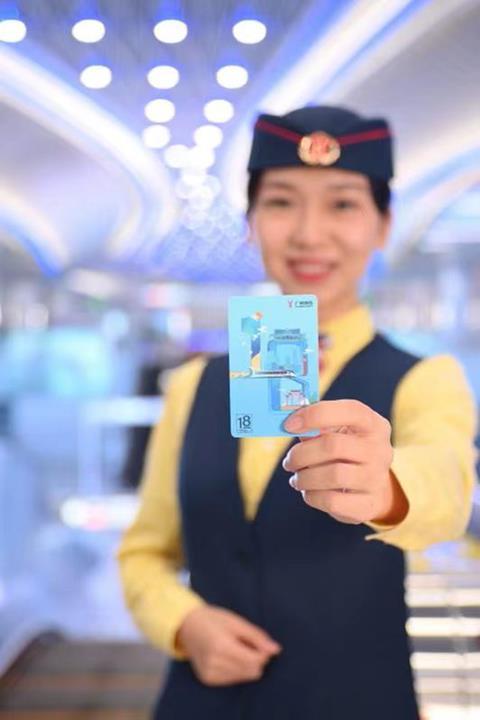 Line 18 will interchange at Panyu Square with Line 22, the city's second express metro route that is due to open later in 2021. Test running is already underway on an initial 17·7 km section of this line running northwest from Panyu Square to Chentougang. This will provide a link to Guangzhou Nan high-speed station, while a depot at Chentougang will accommodate a further 15 eight-car Type D trainsets. A four-station 13·1 km continuation of Line 22 to Fangcun on the southwest of the city centre is under construction, with a 41·1 km northern extension to the airport with 10 stations being planned.
Guangzhou is also planning to develop three 'high speed metro' lines would have a maximum speed of 250 km/h.