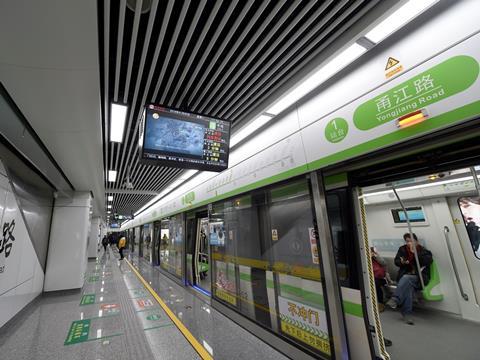 CHINA: A southern extension of Hangzhou metro Line 4 from Jinjiang to Puyan opened on January 9. The 11·2 km underground extension crosses the Qiantang River and serves seven stations, with one due to open at a later date.
Line 4 now runs 20·8 km from runs Pengbu to Puyan, serving 17 stations. A 23·9 km, 15-station northwestern extension from Pengbu to Zijingang Road is under construction, and is scheduled to open in 2021.
Three more lines are scheduled to open in 2019-20, to augment the three lines which are already operational. In 2022 Hangzhou will host the Asian Games, by when it is envisaged that the city will have a 10-line, 440 route-km network.