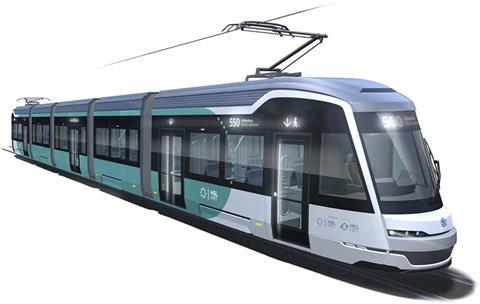 FINLAND: The board of Helsinki Regional Transport Authority HSL has approved plans for the future operation of the Raide-Jokeri 25 km inter-urban light rail line which is currenty under construction.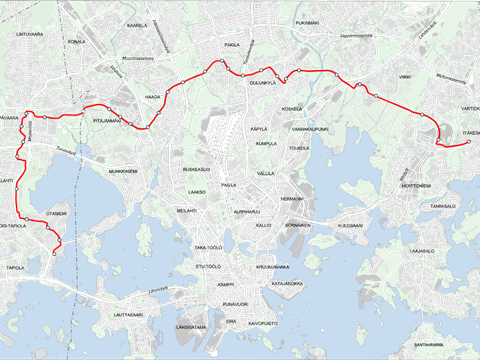 HSL is to directly award the capital's transport operator HKL a contract to operate the future services rather than go out tender. As a result, HKL would be responsible for all tram services in the greater Helsinki region.
It is envisaged that the operating agreement with HKL would run to August 2032 at the latest. A tender would be called for the operations beyond this date, either covering just the Raide-Jokeri line or in conjunction with any other future tram projects.
HSL said opening the market to competition could ensure cost-effective operations as services expand beyond Helsinki's legacy tram network.
Construction of the Raide-Joker line arcing around Helisinki to link ltäkeskus with Keilaniemi in the neighbouring city Espoo began in June 2019, and opening is scheduled for mid-2024. Serving 34 stops with an end to end journey time of 62 min, it will replace the heavily-used bus Route 550. Weekday ridership is forecast at 91 000 passengers/day by 2030, rising to 125 000/day in 2050, compared to 40 000/day on the bus services.
The line is being built to metre gauge and electrified at 600 V DC for compatibility with the existing tram network. In 2019 the cost was estimated at estimated at €566m, including €110m for the fleet of 29 Artic XL trams to be supplied by Škoda subsidiary Transtech and €69·5m for the depot.