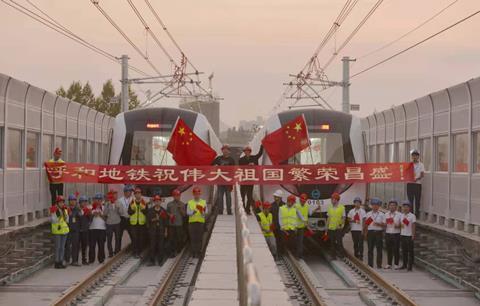 CHINA: The provincial capital of Nei Mongol became the 38th city in mainland China with a metro network when its first line opened for revenue service on December 29.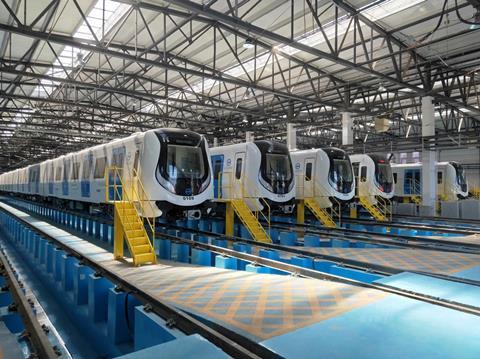 Under construction since April 2016 at a cost of 17·1bn yuan, the 21·7 km Line 1 runs from the airport at Bayan in the north east to Yilijiankanggu in the southwest, serving 20 stations. The central part of the route tunnels under the city, with 16 underground stations, one at ground level, and three elevated.
Test running had been underway since September, following delivery of the six-car Type B trainsets which each have a crush capacity of 2 062 passengers. The line is initially operating from 06.00 to 22.00 each day, offering an end-to-end journey time of 45 min.
With its population currently standing at 2·9 million inhabitants, Hohhot is looking to develop a four-line metro network. The 27·3 km Line 2 is expected to open in June 2020, while plans for another two lines are in development.