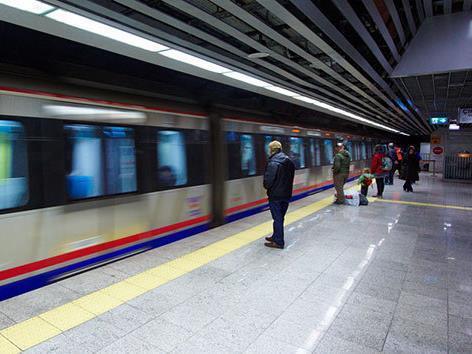 TURKEY: The first metro line serving Istanbul's third airport is scheduled to open on November 24 2019, the Ministry for Transportation, Maritime & Communications has told Metro Report International.
The 37·5 km route with nine stations is being build by a consortium of Kolin and Şenbay under a €999·8m contract signed in December 2016. It will connect Gayrettepe on Line M2 with each of the three terminals of the new airport, being built in the north of the city.
Earth pressure balance tunnel boring machines are being used, with the stations and surroundings being excavated using cut-and-cover and the New Austrian Tunnelling Method.
The line would run in unattended GoA4 mode, with CBTC signalling designed for 5 min headways and a maximum operating speed of 120 km/h. The end-to-end journey time would be 26 min.
A second metro line to the airport is scheduled to open on April 22 2022. The route from Halkali in the west of Istanbul would have five intermediate stations.
A consortium of Özgün Yapı and Kolin won the electromechanical systems contract with a bid of TL4·3bn.
Istanbul's third airport has a design capacity of 200 million passengers a year, compared with the 64 million passengers handled by the existing Ataturk Airport. It is scheduled to open on October 29 2018, although some domestic flights and routes serving North Cyprus could start from the new airport before then.