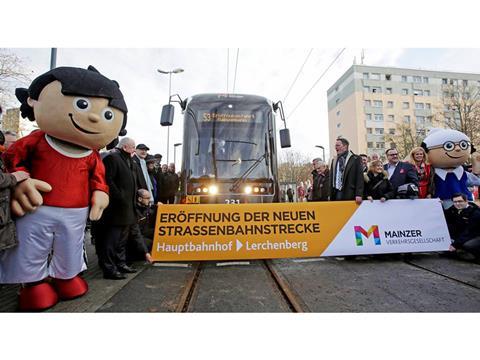 GERMANY: A day of free travel across the tram network in Mainz marked the opening of the Mainzelbahn extension on December 11.
The 9·2 km route links Mainz Hauptbahnhof West and Lerchenberg in the southwest of the city, via the University and Marienborn railway station. There are 16 stops.
Construction started in May 2014 and cost around €90m, which was divided between Mainzer Stadtwerke, the federal government and the Land of Rhineland-Pfalz. Test running started on November 28.
Journey time on the Mainzelbahn branch is 40 min, and operator MVG expects it to carry 15 000 passengers per weekday. MVG has purchased 10 additional Variobahn trams from Stadler to operate on the new route.