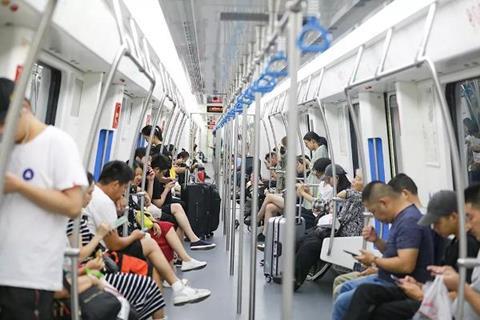 CHINA: Several cities expanded their metro networks on September 28 as multiple extensions were inaugurated across the country.
Ningbo Line 3 was extended south by 5·6 km from Gaotang Bridge to Minghui Road, adding three stations. Most of the route is elevated, with 780 m underground.
A further 15·9 km extension with six stations to Jinhai Road is due to open next year. The southern part of this, from Fangqiao to Jinhai Road, will operate as a separate line S3.
A fleet of 21 six-car Type B trainsets is being procured for Line 3. The vehicles are initially to be stabled in the Line 3 depot at Shounan, before the opening of a dedicated facility at Fenghua.
A southwestern extension of Shenzhen metro Line 5 from Qianhaiwan to Chiwan adds 7·6 km and seven stations. At the other end of the line, construction of the 2·9 km Huangbeiling – Grand Theatre section with three stations started in August.
An eastern extension of Wenzhou Line S1 from Olympic Centre to Shuang'ou Avenue adds 19·1 km and six stations. In Wuxi, Line 1 has been extended south from Changguangxi to Nanfangquan. The 5·2 km extension adds three stations.