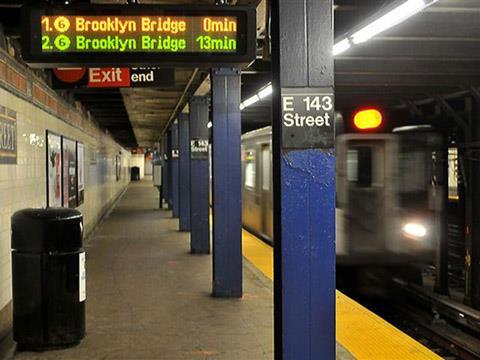 USA: New York MTA will start work on the next phase of its roll-out of Communications-based Train Control on the Subway network on March 20.
CBTC will be installed on the Culver Line corridor between Church Avenue and West 8th Street/NY Aquarium near Coney Island, used by F trains. The resignalling extends CBTC south through Brooklyn from a test section used by MTA between 4th Avenue and Church Avenue, where the Culver Line has three tracks. The centre track was equipped with CBTC in 2011-15 to test interoperability between equipment supplied by different suppliers.
The latest phase of the CBTC programme is being led by Siemens, which will install wayside equipment under a $253m contract awarded in February 2019. Solid-state interlockings are to be installed at Ditmas Avenue, Bay Parkway, and Avenue X, which should increase route capacity and improve operational flexibility.
To minimise disruption to passengers, the resignalling work will mostly take place during weekend possessions running from March 20 and continuing through 2021.