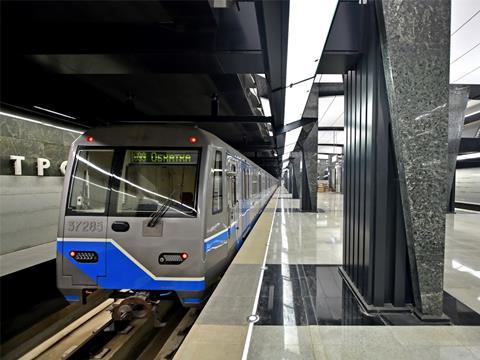 RUSSIA: Moscow Mayor Sergei Sobyanin opened a 10·5 km metro line on February 26. The line from Delovoy Tsentr to Petrovsky Park with five stations will initially be operated as part of Line 11.
Construction started in November 2011. Later this year the line is due to be extended from Petrovsky Park to Nizhnyaya Maslovka. The northeastern section of Line 11 is scheduled to open next year, with completion of the route in 2023.
When completed, Line 11 would form a 69 km ring. This would incorporate the existing 3·3 km line between Kashirskaya and Kakhovskaya. The Delovoy Tsentr – Khoroshyovskaya section would then be operated as a branch, before becoming part of the future of Line 13 in 2025.