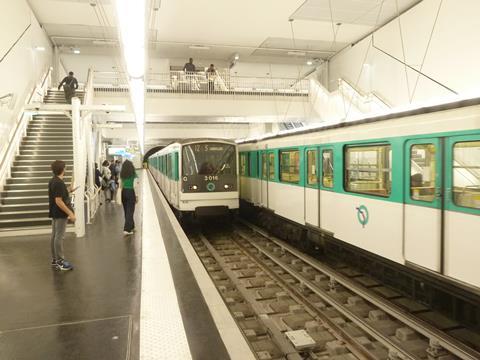 FRANCE: An unusual technique using liquid nitrogen was used during the construction of a 2 km extension of Paris metro Line 12 from Aubervilliers Front Populaire to Aimé Césaire and Mairie d'Aubervilliers, which opened on May 31.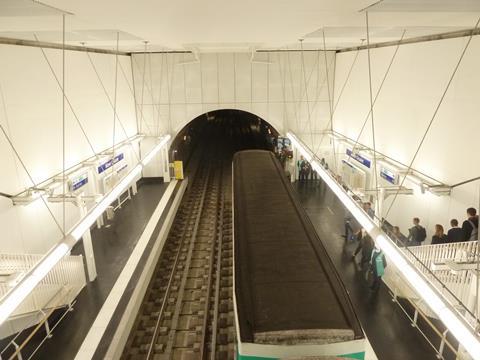 The line passes through sandy and damp soil with a shallow water table 4 m below the surface. Contractor Vinci used liquid nitrogen to freeze the spandrels of the stations, which form the junction between the tunnel and the platforms and are subject to water infiltration, in order to obtain a shield of frozen earth 1·8 m thick to reinforce the mechanical strength and impermeability of the wet ground during the construction work.
'The extension of Line 12 was a complex project because of the technical challenges involved in its construction. It has prompted us to innovate and rethink our working methods, in an extremely dense urban environment, while trying to limit the nuisance to local residents as much as possible', said Guillaume Chapponnais, Line 12 Director at project manager Systra.
The €245m extension was funded by the national government (91%) and Seine-Saint-Denis département.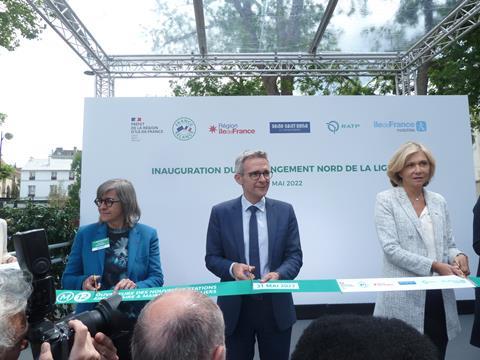 The extension is expected to carry 40 000 passengers/day. Trains will run up at 70 km/h giving a journey time of 5 min from Mairie d'Aubervilliers to Porte de la Chapelle and 20 min from to Paris-Saint-Lazare. The minimum headway is 2 min 10 sec, with trains currently driven manually but GoA2 automated operation planned by the end of the year.
The three-platform terminus at Mairie d'Aubervilliers is 300 m long, and there are stabling facilities and a 1 000 m² maintenance workshop which will act as a satellite of the main depot at Vaugirard. This is currently being redesigned to accommodate MF 19 trains which are on order for delivery from 2028.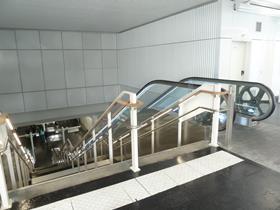 The station will provide an interchange with the future Grand Paris Express Line 15.