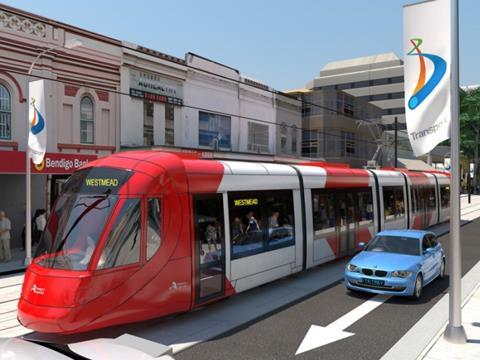 AUSTRALIA: The first stage of the Parramatta light rail project has received planning approval, Transport for New South Wales announced on May 30. 'This is an exciting time for the people of Parramatta and for visitors to this fantastic part of Sydney', said NSW Premier Gladys Berejiklian.
Construction and operation contracts are due to be awarded in the third quarter of 2018, with the expectation that work will start by the end of the year. Last year two bidders were shortlisted for the civil works contract and three consortia for the contract to supply rolling stock, the maintenance depot, railway systems, and operations and maintenance.
Expected to open in 2023, the 12 km Stage 1 would link Westmead to Carlingford via Parramatta CBD and Camellia. Services would run at peak frequencies of 7½ min.
The NSW government has allocated A$1bn to Stage 1, and the final project cost will be finalised once the contacts are signed.
A final business case for the planned 9 km Stage 2, serving Wentworth Point and Sydney Olympic Park, is due to be completed by the end of the year.