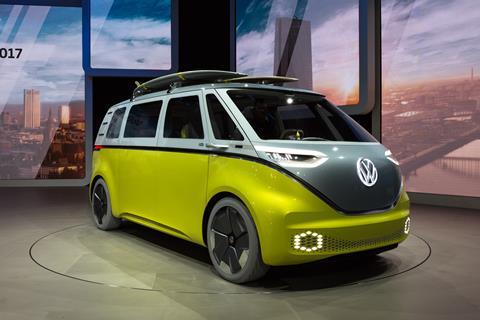 QATAR: Volkswagen AG and the Qatar Investment Authority have announced a deal for a fleet of self-driving electric shuttles ahead of the 2022 FIFA World Cup.
The partnership will deliver 35 autonomous, electric ID. BUZZ AD cars capable of carrying up to four passengers, as well as 10 Scania buses for bigger groups. The project is intended as an extension of the public transport network and will operate in semi-fixed routes throughout the Westbay area.
In addition, the scheme will also facilitate the creation of an appropriate legal framework and the necessary smart city infrastructure. Closed tests are expected to begin this year, with open trials in 2021 and a full project rollout by 2022.
According to Scania's CEO Henrik Henriksson, the deal aims to encourage a focus on sustainable transport.
'In the coming years, technological and infrastructural progress in electric and autonomous vehicles will be key enablers in that shift. A higher degree of sharing is also important, and through advances in autonomous transport it will be simpler to introduce more flexibility in shared people transport', he said.