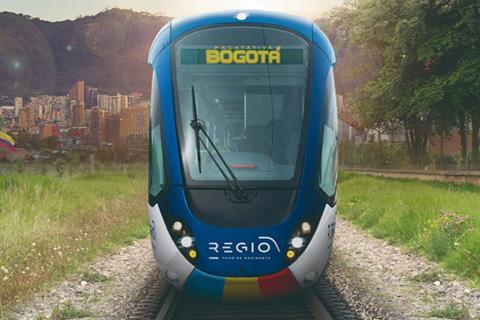 COLOMBIA: The ARCO Bogotá Zipa consortium of Ardanuy Ingeniería Colombia and Coral Delgado y Asociados has been awarded a 2·332m peso 17-month contract to oversee studies for the Regiotram del Norte project in the Bogotá and Cundinamarca areas.
Regiotram del Norte envisages the development of a interurban commuter service using the existing mixed-traffic railway alignment between Bogotá and Zipaquirá. The route would start near Bogota's Gran Estación shopping centre, and run to Zipaquirá via La Caro and the municipalities of Chía and Cajicá.
The project is being developed by government of Cundinamarca, railway company Empresa Férrea Regional, the UK Prosperity Fund for Colombia and Colombia development bank Findeter.
The consultants will oversee technical, legal, administrative, financial, accounting, environmental, social and gender equality studies for the project. Spanish company Ardanuy had previously undertaken studies and design works supervision for Bogotá's Regiotram de Occidente light rail route, which is to be built by China Civil Engineering Construction Corp under a contract signed in January. It also conducted a feasibility study for a railway between Medellín and the Urabá region.
The Regiotram del Norte project forms part of a national public transport programme, which also includes Regiotram de Occidente, the Bogotá metro to be built by the APCA Transmimetro consortium, and the modernisation of more than 1 500 km of railway.