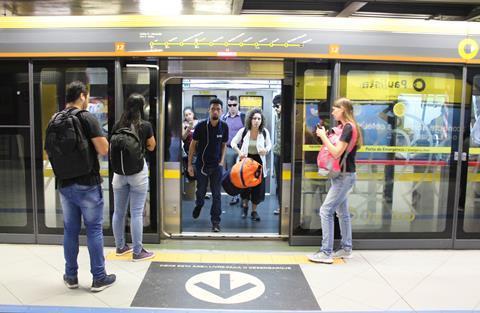 BRAZIL: Metrô de São Paulo has developed an infrared navigation system to help blind passengers navigate stations.
The 'Siga Fácil' system uses an infrared receptor device that attaches to a user's mobile phones to receive directions from transmitters installed throughout a station. The directions can then be heard through headphones or earbuds.
The system is currently undergoing open trials on Line 1's Vergueiro station and is expected to be implemented throughout the entire metro network by the end of 2021.