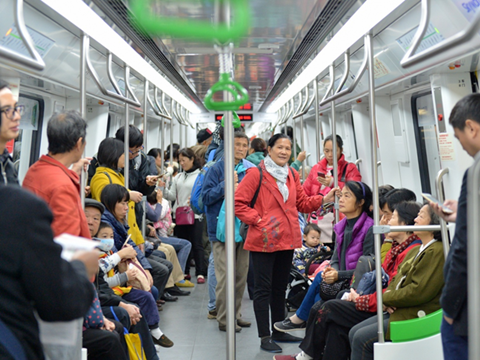 CHINA: The second metro line in Nanning opened on December 28. Line 2 is 21 km long and serves 18 stations between Xijin in the north and Yudong in the south.
Interchanges with Line 1 are provided at Nanning railway station and Chaoyang Square. A depot at Anji north of Xijin stables 21 Type B trainsets. The 118·3 m long sets comprise four motor and two trailer cars. Services run at 5 min headways.
Construction started in 2013. A 6·3 km eastern extension from Yudong with five stations is scheduled to open in 2021.
Three more lines are under construction and a further three are at the planning stage.