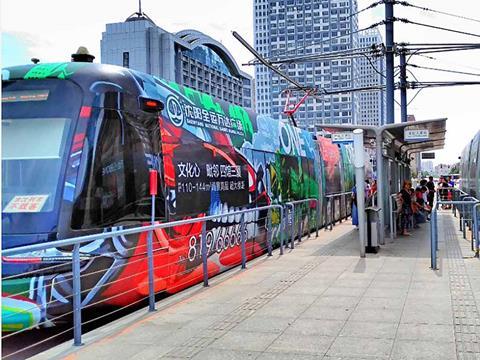 CHINA: Trams in Shenyang started serving Shenyang South railway station on January 5 with the opening of two short extensions to the network.
The 800 m extension serving the railway station is used by services on two new routes. Route 4 runs to Century Building via University Science City.
Route 6 runs to Taoxian Airport using a 3·3 km extension linking University Science City with Qianjinhui Hotel.
The Shenyang tram network was inaugurated in 2013 and now carries 150 000 passengers a day.