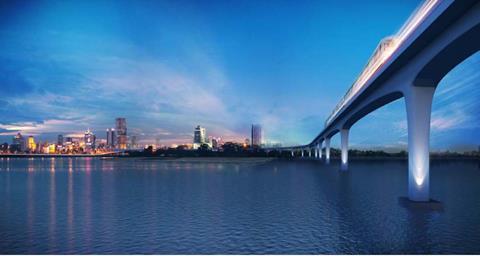 ASIA: Singapore's Land Transport Authority has awarded China Communications Construction Co the second civil works contract for the construction of its side of the cross-border metro to Malaysia.
The S$180m contract announced on January 29 covers the construction of the Singapore section of the viaduct which will carry the 4 km Johor Bahru – Singapore Rapid Transit System Link 25 m above the Straits of Johor, as well as the tunnels continuing the line to Woodlands North. The station there is being built under a separate contract awarded last year.
Construction of the viaduct and tunnels is expected to commence in Q2 2021, and passenger services are scheduled to begin at the end of 2026.