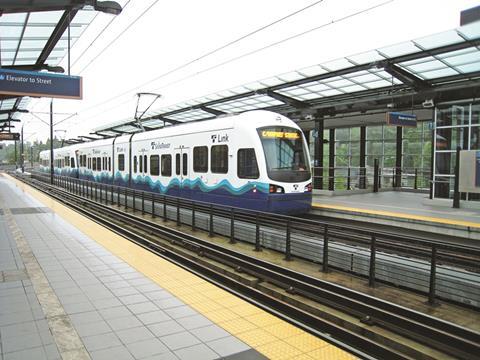 USA: Seattle-Tacoma transport authority Sound Transit has selected the South County Transit Partners joint venture of Mott MacDonald and SNC-Lavalin to provide project management services for the 11·5 km light-rail extension from Angle Lake to Federal Way.
Expected to open in 2024, the southern extension of the existing line from SeaTac airport to the city of Federal Way east of Tacoma would add three stations and attract an estimated 36 500 passengers per day. The project is due to be developed under a design-build contract valued at $1bn.
According to SNC-Lavalin, the agreement initially covers the pre-construction period, during which the SCTP joint venture would support the process leading up to the award of the main contract. Under a second phase, the joint venture would then provide project management services during design and construction, including the provision of resident engineers, project scheduling, change management, technical support and quality assurance.