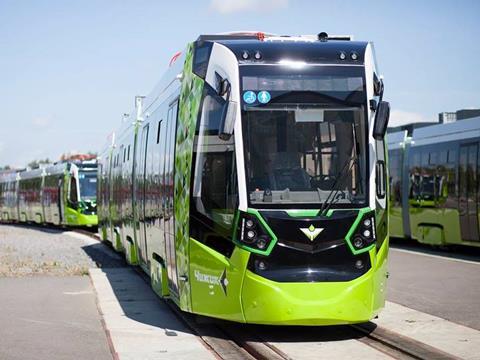 RUSSIA: The city of St Petersburg is tendering for a PPP concession to build and operate a fast tram line that would serve two of the city's satellite towns.
The route would run from Kupchino station on metro Line 2 to Shushary and Slavyanka. The winning bidder would invest 25·9bn roubles in the project and purchase 22 trams.
Five companies have expressed interest: Tretya Kontsessionnaya Kompania, Tramvaynye Puti Severnoy Stolitsy, Makyol İnşaat Sanayi Turizm ve Ticaret, BaltNedvizhServis and ICALT.