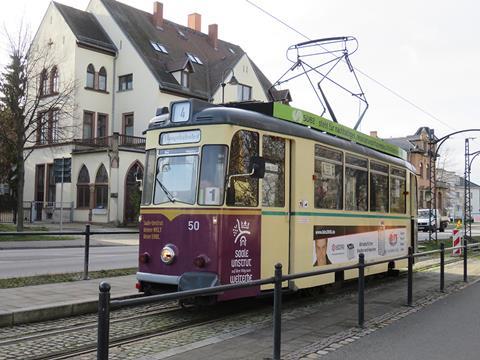 GERMANY: A study of the feasibility of extending the Naumburg tramway to reinstate a complete circular route has been completed by Technische Universität Braunschweig's Institute for Transport, Railway Construction & Operation on behalf of the Burgenland region.
Germany's shortest urban tramway currently runs 2·9 km from Naumburg Hauptbahnhof to the city centre, and is operated using a fleet of historic vehicles.
The study looked at three options for extending the metre-gauge line from the current city terminus at Salztor: a 'small ring' running 900 m via Lindenring to the depot where it would rejoin the existing route to the Hauptbahnhof, provisionally costed at €4·9m; a longer route to the station via Freyburger Strasse and the UNESCO World Heritage listed cathedral, costed at €10·7m; and reinstating the former route to the Hauptbahnhof via Moritzberg which closed in 1991, priced at €13·9m.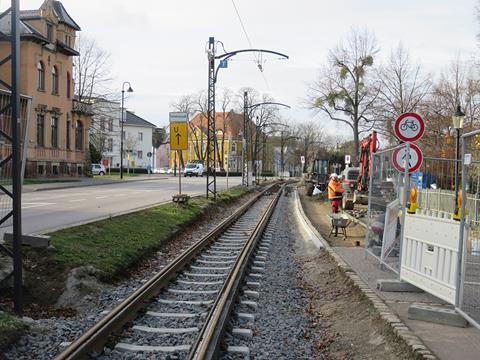 The study also looked at four concepts for optimising and co-ordinating local bus and tram services.
The study favoured extension option one, the small ring, as being the most affordable.
'All variants and service concepts could lead to an increase in the attractiveness of local public transport', said district chief administrator Götz Ulrich when the study was handed over on October 9. 'The advantages and disadvantages should now also be weighed up in a broad public discussion process.'
He cautioned that this would not be an easy task, because of the need to take into account affordability, urban planning requirements and any impact on the city's historic monuments.