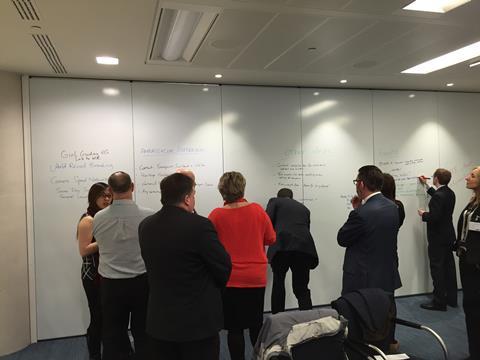 UK: As part of efforts to address concerns about recruitment and retention of talent in the rail sector, a pan-industry partnership led by networking organisation Young Rail Professionals has agreed to launch the first 'Rail Week' initiative in the UK, running from June 27 to July 3 2016.

Loosely modelled on similar initiatives in other industries and abroad, including the Rail Careers Week run by the Australasian Railway Association, Rail Week is intended to focus on schools and universities primarily with a range of events to inform students, parents and careers advisors about opportunities in the railway industry. Although Rail Week is being co-ordinated initially by YRP, it is being supported by a number of other organisations, including the Department for Transport, RSSB, the Rail Supply Group and the Rail Research UK Association.

The first of three planned stakeholder engagement events was held at RSSB's offices in London on January 28 with the aim of increasing awareness across the industry about the benefits of supporting Rail Week. Bombardier and Siemens have agreed to host events at their UK facilities, while established events including the Next Generation Rail conference and the Institution of Mechanical Engineers' Railway Challenge competition will both take place under the aegis of Rail Week. It is envisaged that between June 27 and July 1, the focus would be on encouraging schools and universities to attend site visits or seminars hosted by industry partners, while the weekend would feature more informal 'Family Days'.

'This is an open and collaborative programme right across the UK', said Adam Stead, former YRP Chairman and one of the founding promoters of Rail Week. 'Much has been said about the skills gap, but in my opinion it is a skills crisis. As an industry we need to do much more to achieve the government's stated objectives of recruiting 30 000 apprentices for the road and rail sectors by 2020. It is essential that we show to students, teachers and parents what we already know — that rail is a great career choice.'
Railway Gazette Group is a corporate supporter of Young Rail Professionals.