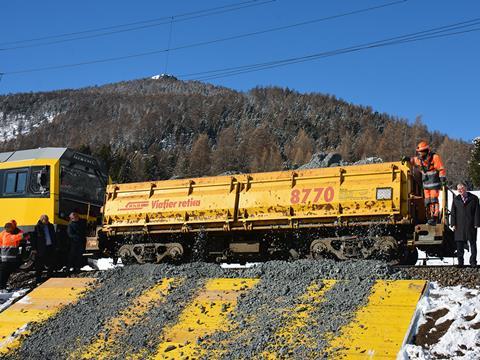 SWITZERLAND: Rhätische Bahn held a ceremony on November 14 to mark the start of work to on a project to provide a second track between Bever, at the junction of the Albula and Engadin lines, and Samedan where the Bernina and St Moritz routes join.
As well as increasing capacity, the 1·4 km of double track would enable the Engadin and Albula routes to be operated independently. This would improve punctuality and offer better connections and thus shorter journey times.
The project is scheduled for completion in autumn 2019 at a cost of SFr52m, and includes the widening of an embankment using material excavated from the new Albula tunnel, which is currently under construction nearby.
Bever station will be also adapted to meet current accessibility standards by 2020.