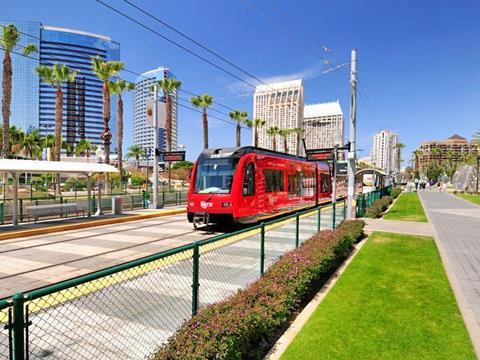 USA: San Diego Metropolitan Transit System announced on July 1 that it is to purchase eight more Siemens S70US light rail vehicles and build a new stop to serve the San Diego Central Courthouse being built on C Street between State and Union streets.
The announcement follows the award of a $31·9m grant from the California Department of Transportation's Transit & Intercity Rail Capital Program.
The TIRCP uses revenue raised by levies on greenhouse gas emissions to provide grants to capital and operational transport projects that aim to cut emissions through a reduction of vehicle miles travelled. A total of $224m is being allocated for the TIRCP in 2015-16, to be allocated to 14 projects.
Delivery of the LRVs, along with the start of construction of the new stop, is due to take place by late 2017.