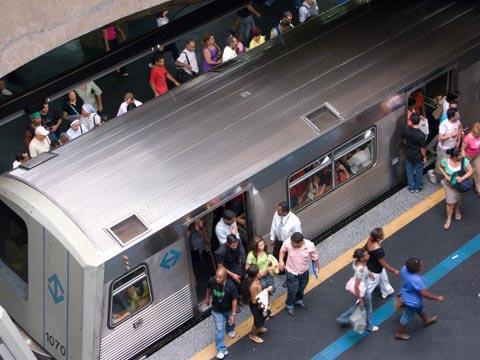 BRAZIL: A €280m contract to upgrade signalling and automatic train control on São Paulo metro lines 8, 10 and 11 was signed by operator CPTM and a consortium of Invensys Rail, Brazilian engineering company Montagens e Projetos Especiais and Spanish telecoms supplier Infoglobal on October 22.
Line 8 is 35 km long with 20 stations, Line 10 is 37 km with 15 stations and Line 11 is 37 km with 12 stations. They have a total of 136 trainsets and maintenance vehicles and carry more than a million passengers a day.
Invensys Rail's 60% share of the contract includes supplying its Sirius CBTC, Westrace interlockings, point machines and LED signals, which will be installed and initially operate alongside the existing equipment to minimise disruption.
President & CEO James Drummond said the contract is significant as Invensys Rail's first major win in the important and growing Brazilian market, where heavy haul, commuter and metro networks are expanding and a high speed line is proposed.