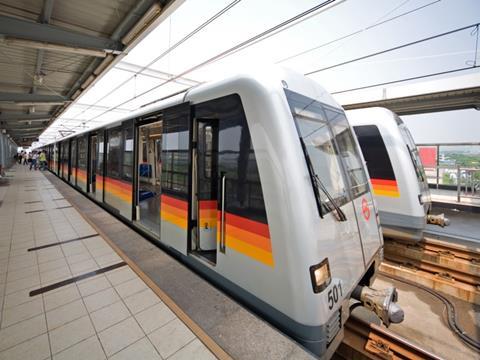 CHINA: The Shanghai Alstom Transport Co joint venture of Shanghai Rail Traffic Equipment Development Co (60%) and Alstom (40%) is to supply 198 metro cars to operate on Shanghai metro Line 5 when an extension opens next year. Traction equipment is to be supplied by the Shanghai Alstom Transport Electrical Equipment Co joint venture.
The extension would add 16·6 km to Line 5, bringing the total length to the 33·8 km. There would be nine new stations.
Alstom has also been selected to modernise the existing Line 5 fleet of 68 cars that SATCO supplied for the opening of the line in 2003. This aims to improve reliability and equip the fleet for the new signalling system being installed on Line 5.
The modernisation and traction equipment contract is worth €46m to Alstom.