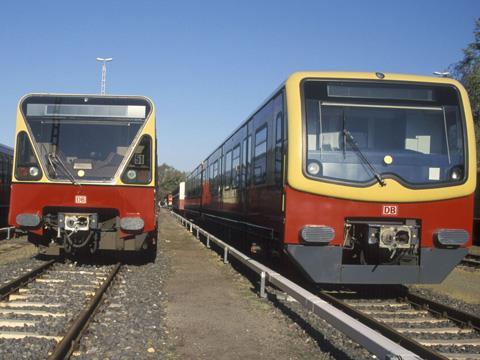 GERMANY: Siemens and Stadler Pankow have formed a consortium to put forward a joint bid to supply and maintain new trains for the future Berlin S-Bahn's 'Ring & Branches' operating concession.
The Berlin Senate plans to award three concessions covering operation of East-West, North-South and Ring & Branches S-Bahn services, starting when the current contract with DB Regio ends in 2017. An order for 190 two-car EMUs is anticipated for the Ring & Branches services.
Announcing the consortium agreement on September 13, Siemens said it would bring together 'the economic clout and know-how of a large corporation and the flexibility and expertise of a medium-sized company'. Any new Siemens-Stadler trains ordered for the S-Bahn would be built and maintained in Berlin/Brandenburg.
The two companies have worked together in the past, and the consortium would also create a common basis for further projects in Germany and internationally.