Planning for the 12th International Heavy Haul Association (IHHA) Conference 2023 is at an advanced stage and progressing well!
This highly anticipated event will take place in the vibrant city of Rio de Janeiro, Brazil, from 27 to 31 August 2023. Don't miss out on being part of this exceptional gathering focused on Heavy Haul railway innovations for a sustainable world. Explore the different ways you can participate: register as a delegate, reserve an exhibition stand, or explore our sponsorship packages.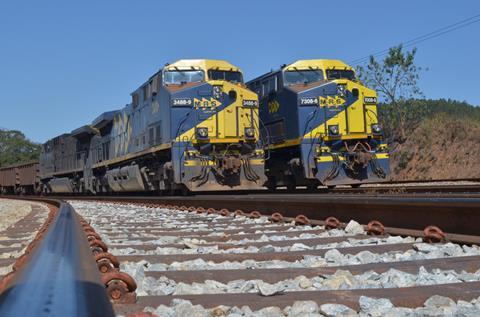 The meticulously crafted conference program revolves around the theme "Application of Heavy Haul Innovations for a Sustainable World." We are thrilled to present the finalized schedule, which includes engaging plenary sessions and technical parallel sessions. This collaboration between IHHA and esteemed co-hosts, MRS Logistics and Vale, representing Brazil and other member countries, ensures a conference that will shape the industry's future.
Before the main conference begins, delegates may take advantage of the two-day technical workshop starting on 27 August 2023. Led by internationally recognized experts, this workshop will offer valuable insights into improving rail logistics operations. Gain knowledge in areas such as track interaction, rail maintenance, rolling stock, and Big Data applications.
During the plenary sessions, distinguished speakers and panelists will discuss strategic matters, exploring sub-themes like Heavy Haul Vision 2030, Sustainability, Integration of Mines, Rail, and Ports, and presentations of technical papers such as Rolling Stock, Vehicle Track Systems, and Energy Efficiency. The sessions will also showcase the IHHA Strategic Roadmap. These sessions provide an excellent platform for thought-provoking discussions and valuable networking opportunities.

The response to the call for technical parallel sessions has been overwhelming, with over 500 abstracts submitted from organizations and countries worldwide. After careful evaluation, we have selected 200 high-quality, peer-reviewed technical papers for oral presentation, complemented by over 100 e-poster presentations. Prepare for an impressive showcase of the latest developments in the field.
Following the conference are the technical tours hosted by MRS Logistics and Vale.
The first tour option will be to visit the execution of the MRS track Renewal project. The MRS track Renewal project is a significant undertaking for MRS Logistics as it involves replacing 700,000 wooden sleepers with concrete sleepers and cleaning all the ballast along the corridor. The project is located approximately 150 km from Rio de Janeiro and is considered one of the most challenging projects in the company's main corridor.
By replacing the wooden sleepers with concrete, MRS Logistics aims to improve the safety, reliability, and durability of its rail infrastructure. Concrete sleepers have a longer lifespan and require less maintenance compared to wooden sleepers, making them a more cost-effective solution in the long run.
Cleaning the ballast is also an essential aspect of the project. By removing debris and excess material from the ballast, MRS Logistics can ensure proper drainage and track stability, further improving safety and reliability.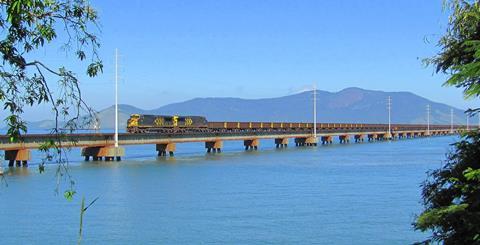 The second Technical Tour option planned is a visit to the Heavy Haul Vale Port of Guaíba, one of the largest iron ore ports on the east coast of Brazil. The Guaíba port is located 110 km from Rio de Janeiro. During this visit, it will be possible to see the operation of a railway and the port. The Heavy Haul Vale Port of Guaíba is a significant infrastructure development project undertaken by Vale S.A. in Brazil. The project allows Vale to transport iron ore more efficiently from its mines to the Port of Guaíba. The terminal has a logistics capacity of more than 50 million tons of iron ore per year.
The Terminal of Ilha Guaíba is located on the occidental margin of Sepetiba Bay. The Island of Guaíba is linked to the continent by a 1.7 km long railway bridge through which the terminal receives the iron ore. The terminal began operations in 1973 and is today one of the main private areas for handling iron ore. The island is part of the city of Mangaratiba, which is about 70 nautical miles away from the Guanabara Bay entrance (Rio de Janeiro).
The conference includes a social events program designed to foster networking and camaraderie. Delegates will get to enjoy the Welcome Function at Sugarloaf Mountain, providing breathtaking views of Rio de Janeiro, a Welcome Cocktail Function, and the memorable Gala Dinner, featuring Brazilian-themed entertainment.
IHHA extends its gratitude to the esteemed speakers, sponsors, exhibitors, and strategic partners for their invaluable contributions.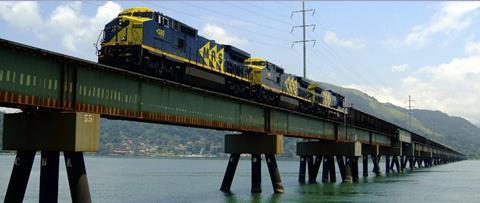 Exhibition The exhibition running parallel to the conference is now SOLD OUT! We are excited to host a remarkable lineup of exhibitors, showcasing cutting-edge solutions and services for the Heavy Haul industry:
• Birmingham University (BCRRE)
• Brastan • Emerald Geomodelling
• Getzner
• Goldschmidt
• LB Foster • Linsinger
• Loram
• Matisa
• MRS
• Newon
• Pandrol
• Pavemetrics
• Plasser & Theurer
• Railway Gazette
• Revista Ferroviaria
• RTI
• Rumo
• Salcef
• Shanghai
• STRATO, INC.
• Timken
• Vale
• Vallourec
• Visiostack
• VLI
• Voest
• Wabtec
• Wirklich
We can't wait to see you at the IHHA Conference 2023 in Rio de Janeiro! Don't miss this remarkable opportunity to shape the future of Heavy Haul innovations. Join us in Rio de Janeiro this August. Visit the conference website at www.ihhario2023.com to learn more and register today!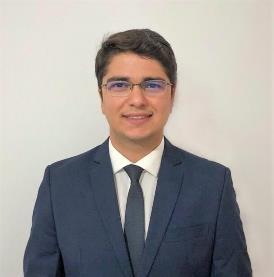 Best regards,
Antonio Merheb
IHHA Chairman