It's an exciting time for passenger rail. More and more people are looking at rail as the more sustainable and convenient choice for mobility.
Post-pandemic commuter patterns are changing. More people are using rail on evenings and weekends to leisure, exceeding pre-pandemic levels. Renewed interest and increased investment in intercity rail are creating new opportunities for travelers. Governments and the private sector are investing in new infrastructure and rail services, creating the next generation of rail solutions.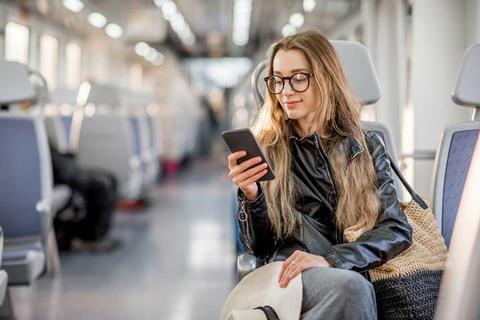 Rail is emerging as a new tool in the fight against climate change. Like the rest of the transportation industry, rail is going green, and railroads are shifting towards electric trainsets, battery electric trains, hydrogen-powered trains, and renewable (bio) diesel as alternatives to fossil-fuel, diesel-powered locomotives. Caltrain will be bringing its first electric trains into service in 2024 and around the same time, San Bernardino County Transit Authority (SBCTA) will introduce North America's first hydrogen-powered trains. In 2022, Metrolink switched entirely to renewable diesel for its entire fleet, helping it move towards a more sustainable rail operation.
Read more on the Trapeze Blog: 5 Reasons Why This Is an Exciting Time for Rail in Public Transit
The right provider, and the right technologies, are key to the next generation of passenger rail
With new funding available, rail properties can invest in infrastructure and systems to prepare for a new era of rail travel. But to power this change, properties need technology to support them. From managing people to assets, schedules to data to safety, it's technology that will make sure you can keep the trains running on time.
When looking for a rail technology provider, you need people who don't just know public transport, but know rail. People who understand the complexity and differences in rail operations from every other form of transport. Rail properties need solutions that work together and integrate with each other, so you have a single, coherent view of everything going on across the rail network.
Here are a few key solutions designed for rail to support your needs now and in the future.
Workforce Management for Rail
Trapeze Workforce Management (WM or OPS) optimizes service delivery, enhances employee performance, and empowers people in the work they do—on the track, in the station, and on the train. Workforce Management complements your efforts to recruit and retain a robust workforce for today and tomorrow with technology designed to make administrative tasks easier to manage. As the crunch for workers continues, WM helps alleviate the pain by:
Mitigating the effects of staff shortages. Adjust quickly to staff absences and protect service with automated operator sign-in (WM Sign-In Terminal or SIT). Automatically ensure CBA compliance and best fit when assigning open work with WM Work Assignment Rules. Combined with fatigue management solutions like FAST and FAID, Workforce Management reduces the risk of workplace accidents and crew burnout using work, assignment rules and fatigue assessment.
Enhances productivity and ensures compliance with public health and safety protocols. WM Employee Self-Service (ESS) saves employees time and effort, letting them quickly see work assigned, get updates, receive messages and documents electronically, view timesheets, and post their availability for overtime. In compliance with Federal Railroad Administration rules to develop and implement a fatigue risk management program, Trapeze also integrates state-of-the art behavior modeling and operational risk assessment based on the analysis of scheduling, fatigue factors, and the collection of sleep and performance data.
Increases employee engagement. WM Display Board and WM/OPS Mobile provide rail workers with updated and relevant information they need to do their job with easy-to-use tools they can access whether at work, from home, or anywhere they can get online.
Trapeze Workforce Management gives rail operations tools to optimize schedules but also automate:
Complex bidding processes
Work assignments
Hours of Service and fatigue management
Dispatch
Timekeeping
Payroll management
Letting your people focus on moving people and not bogged down with manual processes.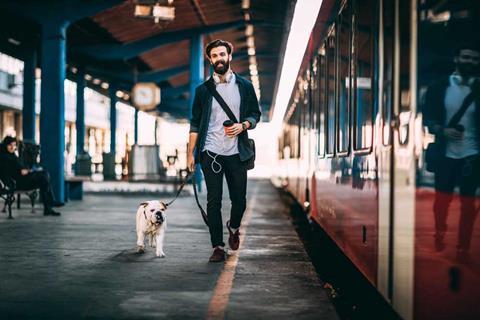 EAM for Rail
Trapeze understands that railroad assets are unique. Rolling stock, facilities, equipment, infrastructure, and workflows are very complex and we built our Enterprise Asset Management (EAM) solution with that in mind. Because we are focused exclusively on public transit and railroads, we are on top of industry trends that support the future of rail including:
State of Good Repair (ISO55000)
Positive train control
Zero emissions
Asset configuration management
Asset reliability
Condition-based maintenance
EAM and rail safety
A focus on safety is not new to rail but will play a critical role in the future. Within the 2022 Bipartisan Infrastructure Law, there is a clear FTA emphasis on both rail and safety. The law enables FTA to enhance current state safety oversight programs and strengthen rail inspection practices to protect transit/railroad workers and riders from injuries and to ensure safe access to systems. Trapeze EAM makes sure you have the data to keep on top of all safety and maintenance tasks and report back to regulatory authorities on your progress.
Trapeze EAM supports your rail property's safety goals. EAM's Network Restrictions module provides a centralized database for restrictions data to ensure safety-critical items are not missed across the restrictions workflow. It manages all track restrictions, supporting cross-departmental coordination between operations and maintenance. Customized, role-based workflows create an intuitive system to record initiation, clearing, and visualizing restrictions. Network Restrictions automates the time-consuming work of calculating and communicating which portions of rail fall under operating or speed restrictions across your network.
Network Restrictions enables:
Safer rail operations. Provides visibility across restrictions and ensures they are set to the appropriate speeds and tracks infrastructure variances.
Improved reporting. Collects the slow-zone data needed to support the FTA's TAM Final Rule calculation for the percentage of rail alignment in a restricted state.
Seamless information sharing. Manages slow zone activities between operations and Maintenance of Way (MOW) divisions with a single source of truth for network restrictions.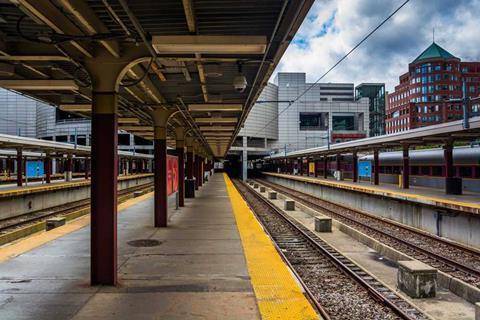 Mobility Planning and Scheduling for Rail
Maximizing the efficiency of your rail operations can be a daily challenge. To meet the changing needs of your riders and community, your rail scheduling needs to be accurate, flexible—and fast.
Trapeze rail scheduling solutions—TrainPlan (for Commuter Rail) and FX-Blockbuster (for light rail)—generate train schedules with optimal crew and vehicle allocations to deliver the service your passengers need while also maximizing safety and reducing costs.
Trapeze's Scheduling for Rail solution supports your rail property operations by:
Optimizing rail resources. Efficiently and effectively allocate crew and rolling stock to the required work, matching resources to needs, reducing costly errors, and maximizing safety outcomes.
Improving Safety. Identify conflicts well ahead of time and effectively coordinate resource deployment during disruptions. Increase network and data visibility, letting dispatchers react quickly to incidents.
Controlling Costs. Reduce costs with more effective planning and simulations. Optimize the efficiency of your limited resources and quickly identify potential costly problems—before they are problems. Reduce staff management costs and optimize paid working hours with efficient and dynamic schedules.
Whether running light rail, heavy rail, or commuter rail, you need detailed operational plans, schedules, and simulations. Trapeze's Scheduling for Rail solution helps you understand various scheduling scenarios, be confident in your investment, and help determine the best service for your riders.
RISC (Risk, Incident, and Safety Compliance) for Rail
Could you pull together all the safety incidents reported across all departments of your agency in a single place? In a single report? If you were asked for more data about a particular report you prepared, how long would it take to find and access that data? If you had to explain to someone how you are monitoring the effectiveness of corrective actions in your safety plan, what would you say? Could you certify that mitigations and corrective actions recently identified are being completed or even worked on?
Safety compliance on your railroad starts with having all your information in one place, creating a single source of truth for all incident and safety data. Stop rifling through piles of paper forms and spreadsheets on shared drives to get answers to safety-related questions and start understanding incident mitigation and compliance across your rail property.
Built with input from railroads and transit agencies from across North America, Trapeze Risk, Incident, and Safety Compliance (RISC) lets your agency proactively manage your safety plan compliance with automated workflows, tracking, reporting, and dashboards. It provides you with a robust, real-time safety management and risk assurance system, tailor-made for our industry.
Benefits of RISC for Rail:
Break down departmental data silos. Create a single source of truth for managing incidents, evaluating risk, and measuring the success of risk mitigation.
Streamline and automate workflows. Role-based user personas power streamlined workflows and provide online access for each member of your safety teams.
Respond to incidents in real time.
Respond quickly to incidents in real time and modify standard workflows on the fly. Communicate and escalate incidents across the organization. Monitor risk mitigation measures, connecting incidents with identified risks to understand the frequency of incidents, track proactive/corrective action impact to that risk over time, and comply with federal safety regulations.
Data and Analytics for Rail
Data is a critical part of understanding and managing your railroad. Telling your operational story and planning for the future requires a powerful analytics platform. Trapeze's Data & Analytics solution, ViewPoint, lets you see the big picture, helps you to evaluate how you're trending against current KPIs, and make data-informed decisions for the future.
ViewPoint integrates seamlessly with solutions, including Trapeze's Mobility Planning & Scheduling (MPS), Enterprise Asset Management (EAM), and Workforce Management (WM) software. ViewPoint provides:
Schedulers and planners with the data they need to understand service delivery issues and create schedules that meet riders' needs.
Maintenance supervisors with the data they need about their assets and facilities.
Dispatchers with the data needed to efficiently assess daily workforce performance and act proactively to ensure future service is delivered as planned in a cost-effective manner.
Rail executives with the insights they need to improve rider satisfaction and achieve operational excellence.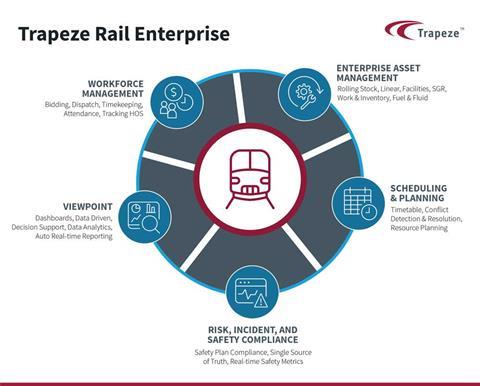 Rail properties rely on Trapeze
Trapeze has proven passenger rail expertise that set railroads up for success today, and tomorrow. Trapeze has worked with railroads and transit agencies of all sizes across North America and around the world. We have tools to help you achieve operational excellence, reach new levels of rider engagement, and analyze your business for continuous improvement. Trapeze systems are designed to connect with each other and easily share data across your organization creating data synergies for decision making.
In the US and Canada, Trapeze is present at many major multi-modal and rail properties. Trapeze Workforce Management solution was recently acquired by two of the largest commuter railroads in North America to streamline workforce operations. Trapeze Mobility Planning and Scheduling solutions are used in six of the largest railroads in the Northeast today to create seamless, efficient schedules. Trapeze Enterprise Asset Management (EAM) software is installed at dozens of agencies, including all modes of rail with major properties, managing both fixed and mobile assets.
Trapeze rail products keep you on track from managing your assets to empowering your workforce, from safety to scheduling, Trapeze has deep and mature solutions for rail. Relied on by major rail properties across North America and around the world, you can count on our expertise to keep systems and operations running.
Trapeze has rail experts with decades of experience available to talk with you about how we can help you manage your operations safely and efficiently.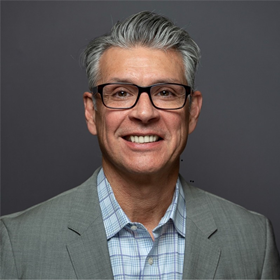 About the author:
Marcelo Bravo has dedicated his entire career to rail and transit with over 25 years of experience in the industry. Previous responsibilities have included the delivery of passenger rail cars from cradle to grave, Enterprise Asset Management (EAM) software, and management consulting to transit authorities and railroads, in both North America and abroad. As Director of Rail Business Development, Marcelo is in charge of the rail market strategy for North America, which encompasses the Trapeze Rail Enterprise range of offerings.