Designing a model for the Public Transport of Tomorrow
Elevating the Financing Engagement in the Rail Sector
We know that 20% of global CO2 emissions originate from the transport sector. Most of these emissions originate from individual passenger transport and freight transport by road. Helping to shift these shipments to rail and public transport is therefore a key objective for KfW IPEX-Bank. The idea is not new at all, but the past has proven that implementation is a challenge. However, several mobility sectors and regions have developed a new architecture which promotes fast innovation and is flexible and more efficient.
Growth in Rail and Public Transport is accompanied by structural change towards Leasing Model
As the rail market is growing, a trend towards one structural model has become apparent – the rise of rolling stock leasing. Railway operators are increasingly replacing rail vehicles they own by locomotives and wagons sourced from leasing companies. The leasing rate in the European rail sector is growing towards 40% of the total fleet, whereas leasing for aircraft or container ships is already at 50% or more. Due to the high efficiency gains through leasing, we predict that this trend will continue in the rail sector in Europe and North America and will also develop in other continents.
Liberalization of Local Public Transport
By contrast, public transport vehicles - in general - are almost entirely owned by public or private transport operators. With the liberalization of regional rail passenger services, we began to see the first examples of rail vehicles being leased or rented by the transport company from a separate vehicle owner. For local public transport vehicles such as buses, however, this is still the great exception. Yet this part of the sector also stands to benefit a great deal from separating operation from ownership.
Benefits of Separating Operation from Ownership
The two functions, operation and ownership, require different skillsets, contracts and approaches. In fact, combining both functions in one company seems almost detrimental. Ownership of the vehicles has very little to do with an operator performing operational tasks in their transport company. Pure operators and pure owners tend to have very different time horizons and risk appetite. But if the vehicles are owned by a separate company, ownership is independent from vehicle operation. This results in entirely new organizational opportunities for local public transport.
Organizational Model for the Local Public Transport of Tomorrow
Learning from scattered successful cases that we finance globally, KfW IPEX-Bank has developed a model for local public transport that enables a municipality or district to transfer the ownership of its fleet to a vehicle company, in-house or third party, publicly owned or private. The vehicles are then made available to the operator of the local public transport system through leasing, renting, transferring or similar means. This model has various advantages for the municipalities:
The municipality has control over its vehicle fleet and thus more extensive possibilities for shaping its mobility
Since the bank no longer assumes the operating risks, the financing conditions are more favorable
The companies that own the vehicles could co-operate in procurement and thus achieve economies of scale
KfW IPEX-Bank already finances examples of this model in several regions of Germany, and internationally in Norway, UK, India and Chile.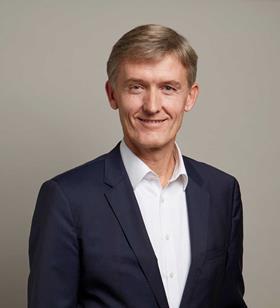 About the author:
Carsten Wiebers heads the Aviation, Mobility&Transport department of KfW IPEX-Bank. He joined KfW in 1992, covering development finance in Central Asia and maritime finance globally before his current position. He worked for various public and corporate institutions in Africa, Asia and America and holds a doctorate degree in agricultural economics having studied at German and US universities.

Within KfW Group, KfW IPEX-Bank is responsible for project and export finance. It supports German and European companies operating in key industrial sectors in global markets by structuring medium and long-term financing for their exports, funding infrastructure investments, securing supply of raw materials and by financing environmental and climate protection projects worldwide.
As a bank that stands for transformation, it finances technologies of the future to support the transition towards sustainable society in all three dimensions of the economy, environment and society. By implementing ambitious sector guidelines for CO2-intensive sectors KfW IPEX-Bank ensures its financings are compatible with the goals of the Paris Agreement. By introducing GHG accounting it aims to achieve a net zero emissions portfolio by 2050.
As specialist bank, KfW IPEX-Bank has extensive industry, structuring and country expertise, it takes on leading roles in financing consortia and actively involves other banks, institutional investors and insurance firms. KfW IPEX-Bank operates as a legally independent group subsidiary and is represented in the most important economic and financial centres across the globe.
In the rail sector, KfW IPEX-Bank finances leasing companies and vehicle lessors, but is also active with operators, infrastructure companies and public authorities. After decades of investment backlogs, many countries around the world are once again investing in rail infrastructure. KfW IPEX-Bank has committed a total of €2·16bn in financing to the rail sector in 2020. This corresponds to 9·8% of the bank's total commitments of €16·6bn in 2020.