Resolve maintenance problems that you have with your electromechanical contactors and improve the temperature control of your system
Save time, improve quality, and drive productivity through celduc® relais solutions.
Large temperature variations, shocks, vibrations, electromagnetic interference, and more : electrical components for the rail industry must operate safely and reliably even in extreme conditions.
celduc® relais has developed its Solid State Relays (SSRs) with the highest quality standards.
We have been a reliable and experienced partner in the rail industry for many years.
You can rely on our solutions!
In this market segment, our Solid State Relays are used for:
HVAC (Heating Ventilation Air Conditioning)
High voltage floor heating
Compressors for hydraulic or pneumatic braking
Wheel greasing compressor
Switch point heating
Railway signalling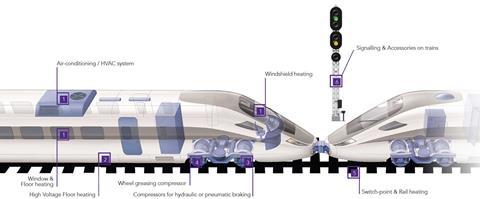 Here are some of the applications that we hope will give insight and new considerations for your present and future projects :
Air Conditioning/HVAC system
Passenger comfort has become an essential sales asset.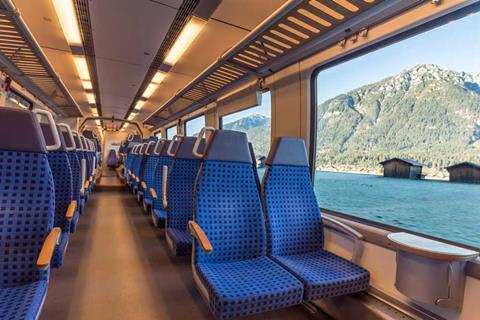 Travelling in an air-conditioned, temperature-controlled and filtered atmosphere is a basic right for today's rail passengers. This applies to both new and refurbished trains. Passengers will notice even the slightest shortcoming in terms of these creature comforts. In rail transport systems, invitations to tender only requiring heating and ventilation functions are now extremely rare.
Air conditioning systems require skills and expertise in a variety of subjects: thermodynamics, aeraulics, acoustics, electricity, mechanics, automatic controllers, etc.
SSRs are used for heating/cooling regulation in passenger & driver compartments in order to precisely control temperatures in the train.
An innovative range developed by celduc® relais is our SU/SUL range combined with an ESUC Current Monitoring Module. The ESUC module is an option available for the celpac® 2G range and can be connected directly to the SU/SUL Solid State Contactor. This module continuously measures the load current. It is possible to monitor 5 heaters simultaneously. Current range: 2-40A/Control: 8-32VDC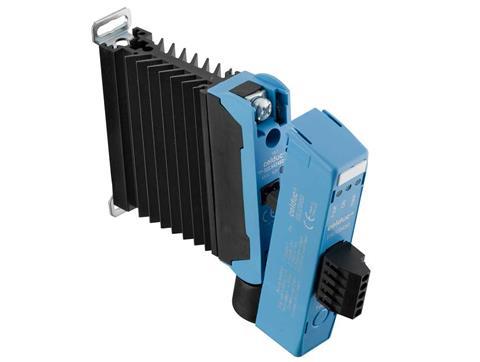 Click here for more information about our current monitoring module
High Voltage Floor Heating
IGBT based SSRs are used for controlling High voltage heaters supplied by the third rail or Catenary System. It helps to resolve maintenance problems that you have with your electromechanical contactors and improve the temperature control of your system.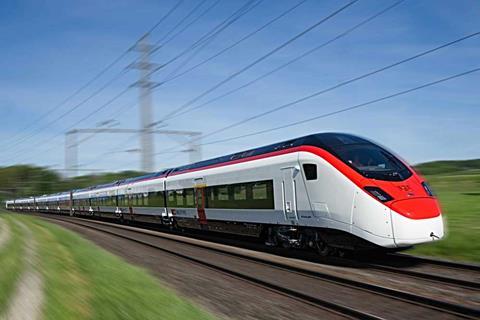 celduc®'s key product is our IGBT based SDI Series which can switch up to 100A @ 750Vdc nominal in a fast, reliable and safe way. In every situation, operational safety is ensured.
Here are the main characteristics of this range :
Diagnostics and Status outputs indicating to the user, in real time, the status of the relay and the installation
50A and 100A versions, control voltage 24Vdc, 48Vdc, 72Vdc, 96Vdc and 110Vdc
Power elements rated and adapted to the extreme conditions of your demanding DC power switching applications.
In every situation, safety operation is preserved :
Continuous current monitoring (available for 50A version)
Built-in protection against overvoltage and fasts transients bursts
Built-in protection against overload and shorts-circuits
Built-in over load temperature protection : over-heating should occur, the unit will automatically switch off.
The SDI SSR is specifically designed for the most demanding DC power switching applications. This is the unit that the railway companies, either rolling stock or infrastructure, have been waiting for, for years!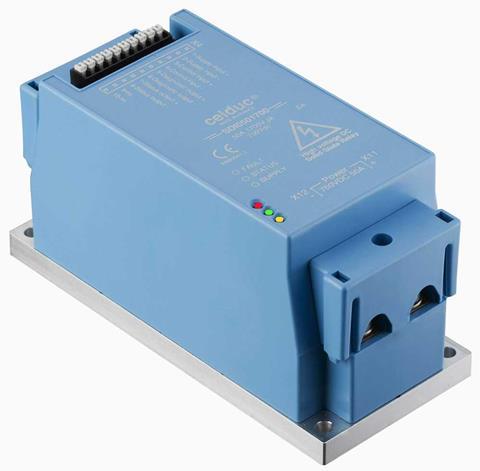 Click here for more information about our IGBT based SDI Series
Railway Switch-Point Heating
In areas where temperatures are regularly below freezing, railroad rail switch mechanisms can often malfunction. This, combined with an accumulation of snow and ice, can lead to railroad switch mechanism failures.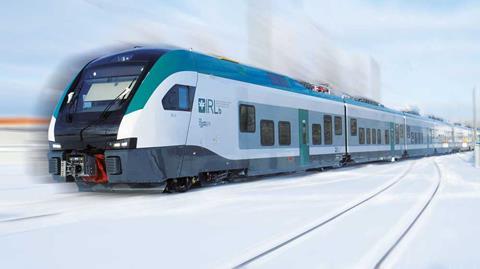 The solution? Railroad switch heaters.
Our SSRs are used to control these electric switch heaters. For automatic operations, the system can be equipped with Rail Snow Detectors and temperature sensors.
To ensure that the system operates efficiently, choosing reliable components is important.
The use of celduc's okpac® range allows this system to operate reliably.
Our okpac® range of panel mount solid state relays is celduc's well knows family of SSRs.
Its 45 mm hockey puck industrial housing is quick to install.
All the key features you are looking for are available :
Integrated removable covers for IP20 protection
Very long life expectancy thanks to our TMS2 technology
A wide range up to 125 amps and 660V for every application
Easy to install, easy to use, robust and multipurpose
Overvoltage protection : most of our part numbers include input and output protection at no extra charge
Screws with brake washers (captive washers and grooved terminals for better behaviour with shocks and vibrations).
Our okpac® range is one of the solutions we offer, but this depends on your specific system design requirements. Electrical specifications can vary from manufacturer to manufacturer. You can rely on our expertise!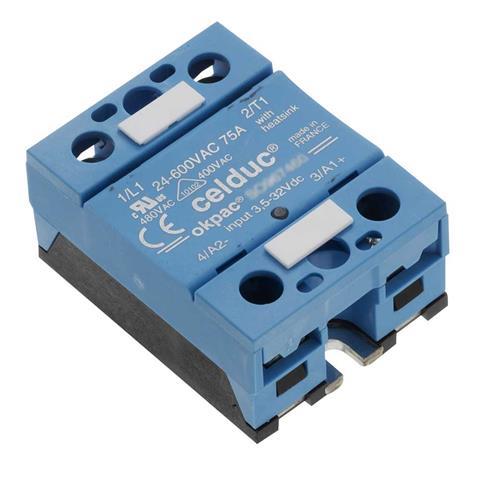 Click here for more information about our okpac range of single phase AC Solid State Relays
Railway Switch-Point Motors
Motor control has always been a complex process. This is because a motor is, first and foremost, an inductive type of load, with high starting currents and over voltages generated at turn-off.
This is why Solid State solutions are becoming more widely used to control motor loads.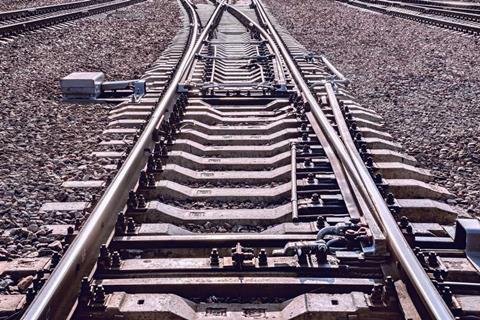 celduc's Solid-State-Relays offer the best possible features to meet all of the above-mentioned needs.
Our solution: 5 x high voltage AC SSRs for motor reversing
celduc® relais range of SSRs cover all of the requirements to control motor loads and is perfectly suitable for high inductive loads combined with high starting currents and over-voltage conditions.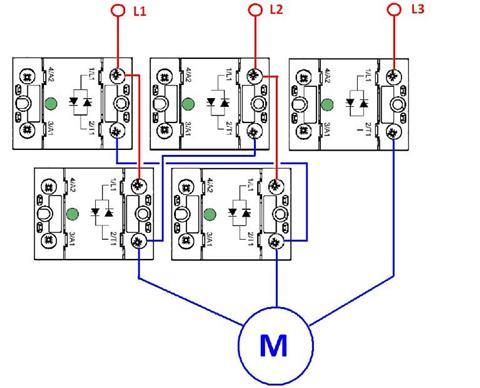 Signalling & Train Accessories
Lots of investment are performed in the railway's traffic light system to replace outdated signalling systems and improve reliability and safety for passengers.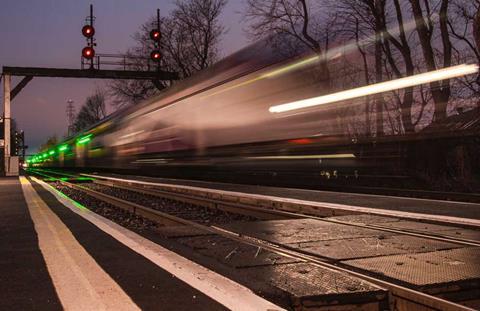 Solid state relays (SSR) provide the advantages of long service life expectancy, no contact bounce or arching, zero-crossing capability, low power input, and high resistance to shock and vibration. In addition, PCB mount solid state relays provide space savings and have specific power requirements.
At celduc® relais we offer a wide range of Interface Solid State Relays and PCB Mount Solid state Relays.
celduc® PCB mount solid state relays offer the advantages of several input and output configurations for both AC and DC switching applications.
For applications requiring ratings:
In AC : from 1 to 30A / 12-280Vac or 24-600Vac
In DC : from 1 to 10A / 0-200Vdc
The power components range is from 16A to 75A.
Main advantages of celduc's product range :
1-High performance
The optimisation of the control cabinet infrastructure is our daily motivation. For this we have built up decades of technical expertise and a broad understanding of the market. Our range impresses with reliable, safe, and durable products.
2-Unique Technology on the market
Some of our Through Hole Solid State Relays are manufactured with back-to-back thyristors mounted on a ceramic substrate with bonded-wire connections : TMS² technology gives to celduc's Solid State Relays a very high life-time expectancy compared to the majority of products on the market. Celduc's R&D makes regular improvement on our production process which increase constantly the number of cycles.
3-Built-in voltage protection
Some products are available with built-in voltage protection
4-Very high immunity to EMC disturbances
celduc® PCB Solid State Relays have Very high immunity to EMC disturbances.
5-Solid state relays 100% tested
All celduc® SSR relays are tested for functionality and insulation. This guarantees 100% operation and reliability of the separation between the control and power circuits.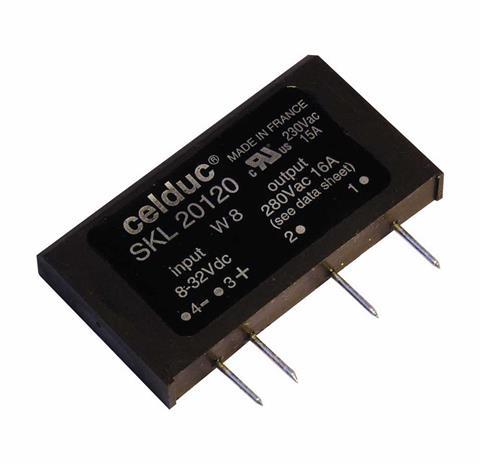 Click here for more information about our PCB Mount Solid State Relays
You are looking for …
Reliable electrical components which can be used under extreme application conditions (temperature variations, shocks, vibrations, electromagnetics emissions).
Guaranteed safe operations
In compliance with international standards : EN50155 / EN50121-3-2 (CEM)/ EN45545-2 (fire behaviour) / EN61373 (shocks and vibrations)
Less maintenance (an electro-mechanical DC contactor must be changed every 1 or 2 years)
Long life time and products availability : at least for 20 years
Additional features to the SSR can save space, wiring and reduce system downtime : diagnostics, bus communication, temperature controller directly pluggable on SSR …
…. choose celduc® solutions
For more information, please visit celduc relais e-catalogue website, or download our brochure presenting celduc's solutions for Railway Industry.
To request contact from a celduc® expert, please connect with us.
Celduc® relais will attend to Innotrans in Berlin / Germany from September 20th to 23rd. Come to meet with our team at our Booth # 270-A1 Hall 11.2 !