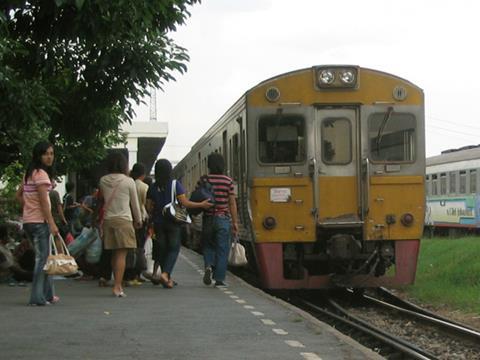 THAILAND: State Railway of Thailand has reactivated long-standing plans to develop land around Bang Sue station on the northern edge of Bangkok under a property deal aimed at reducing the company's debt pile.
Three plots of land have been identified by SRT, and these would be developed for mixed commercial and retail use. But the national railway also envisages Bang Sue as the location for a multimodal hub combining main line, suburban and metro services.
Bang Sue is already served by a station on SRT's metre-gauge main line network and by metro authority MRTA's Blue Line. SRT is also leading construction of the Red Line, a metre gauge high-density suburban line which already runs west from Bang Sue to Taling Chan, a distance of 15 km. This would be extended through the city to an interchange with the standard gauge Suvarnabhumi airport line at Makkasan.
SRT's property plans also envisage relocating the main station for long-distance trains to Bang Sue from Hua Lamphong. This would also provide space for development of a terminus for any future standard gauge passenger lines built to link Bangkok with northern cities, Laos and China.
SRT's plans still require approval from the Transport Ministry and the State Enterprises Office, before formal feasibility studies can be launched.