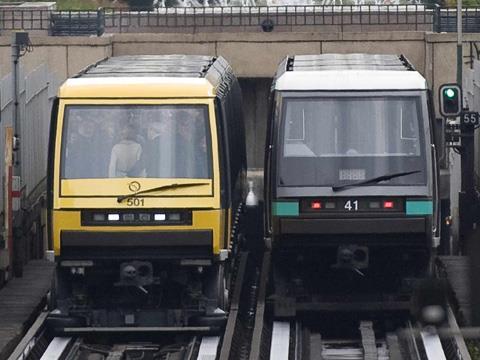 FRANCE: The European Commission has cleared the award of €15·2m of French state aid to support the Metrolab joint venture of Alstom and Paris transport operator RATP. Metrolab is undertaking the Metro of the Future project which aims to develop technology for unattended driverless train operation in large cities.
The aim is to develop 'complete unmonitored automation', with the system able to deal with potential disruptions by itself. The Commission said this would be 'a huge technological leap' from existing technology developed in the 1980s and brought into common use from 2000.
The €5·0m in industrial research grants and €10·2m in recoverable advances for development would address a 'genuine market failure' caused by 'information asymmetry' and problems with co-ordination between R&D partners. Without this aid the R&D project would be less technically ambitious.
'With the Metro of the Future, users will have access to a more efficient, more attractive and more energy-efficient urban transport system', said Joaquín Almunia, European Commission Vice-President responsible for competition policy, on November 20. 'By encouraging the switch from private cars to public transport, the research project will contribute to the EU's environmental and energy security objectives, while limiting the risk of distorting competition.'
Alstom and RATP will manage the Metro of the Future project in co-operation with research bodies IFSTTAR, ENSAD and a number of CNRS laboratories in France, together with TNO in the Netherlands. Some of the results will be made freely available to the public through publications and academic training.