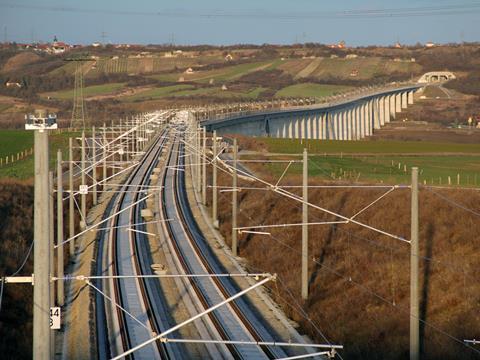 GERMANY: The European Commission has approved under state aid rules a scheme which provides the operators of electric trains with federal government funding to cover up to 50% of the costs incurred from measures taken to increase energy efficiency. This can include the acquisition of modern rolling stock, including hybrid locomotives.
The scheme is scheduled to run from 2018 to 2022 and has a budget of €500m. Operators need to be able to demonstrate a 1·75% year-on-year improvement in their energy efficiency until 2020, and at least 2% year-on-year from 2020.
The European Commission's investigation found that the scheme is beneficial for the environment and for mobility, and proportionate and necessary to achieve the government's objective of supporting modal shift from road to rail.
'Electrically powered rail transport is one of the most environmentally friendly transport options', said Commissioner in charge of competition policy Margrethe Vestager when the decision was announced on July 27. 'By promoting a shift from road to rail, the German scheme will contribute to meeting the EU's environmental and transport objectives, without distorting competition.'