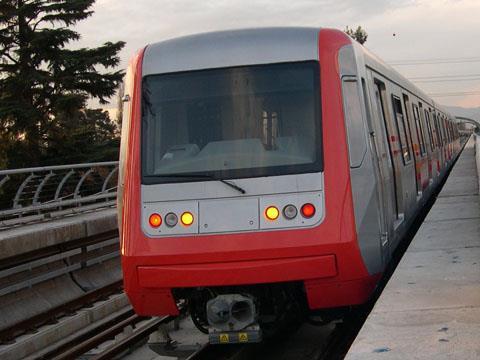 CHILE: Systra has signed a six-year contract to provide Santiago Metro with technical assistance for the construction of driverless lines 3 and 6.
The contract is divided into two phases. In the first phase running to March 2013, Systra will undertake a basic design for the two lines.
The five-year second phase covers assistance with awarding contracts, reviewing design studies, supervising works and assisting with commissioning.
Line 3 from Américo Vespucio to Tobalaba/Larrain will be 22∙1 km with 18 stations, while Line 6 linking Pedro Aguirre Cerda and Los Leones will be 15∙3 km with 10 stations.