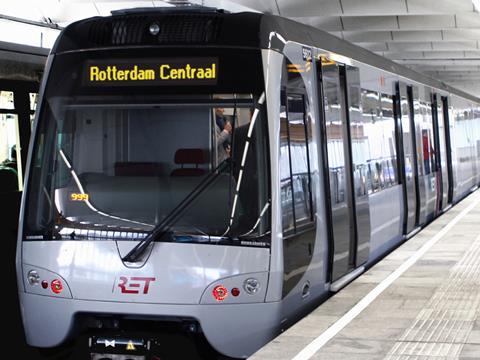 NETHERLANDS: Adding the ability to buy theatre and event tickets along with paying for travel is envisaged now that Rotterdam public transport operator RET has deployed an app-based mobile ticketing, payment and validation system developed by ByteToken, Bytemark and Thales Nederland.
Thales has rolled out ticket gate hardware and software upgrades to support the smartphone app, which uses Bytemark's visually-validated ticketing and the Dutch 2D barcode ticketing standard.
The app is designed to encourage transport use by minimising the number of 'touch points' where passengers need to interact with transport operators and the ticketing system.
'The greatly improved convenience that mobile ticketing offers can play a major role in making public transport the preferred choice for more commuters, increasing ridership and taking more cars off the road', according to Bytemark CEO Marcus Welz.