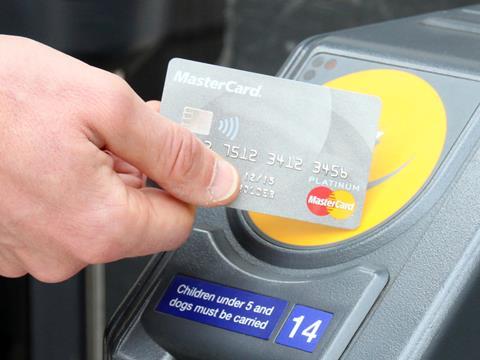 UK: Transport for London has awarded Cubic Transport Systems a three-year extension to its revenue collection services contract, which covers the operation and maintenance of the multi-modal Oyster smart card and contactless ticketing systems.
The deal announced on November 16 is worth US$185m, and means that Cubic will now manage TfL's revenue collection systems until 2025.
The company said the extended contract was expected to provide 'at least US$26m in guaranteed savings to TfL', and would support the roll-out of improvements from 2018 including expanding the 'Hopper' fare to cover unlimited journeys on buses and trams within 1 h, introducing weekly price capping on Oyster to bring it in line with contactless ticketing, and expanding pay-as-you-go to travel to cover the entire Elizabeth Line.
'The introduction of Oyster and contactless ticketing has completely changed the way people pay for travel in London, making it easier and more convenient', said TfL's Chief Technology Officer Shashi Verma. 'This contract has already allowed us to deliver significant benefits to our customers. I look forward to continuing working closely with CTS to further improve the customer experience of traveling in London, while delivering significant savings.'