Rabih Arzouni, Chief Technology Officer of Transport at Fujitsu UK, shares his five predictions for what we could expect from the British transport sector in 2020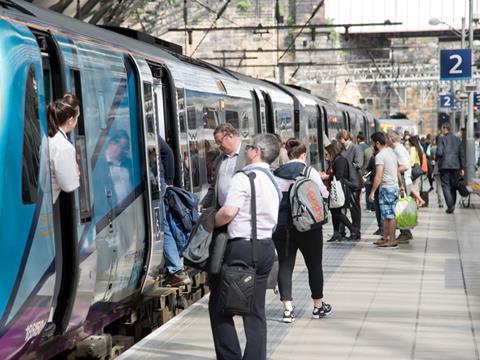 The past year has seen considerable change across the transport industry, from the arrival of the first driverless taxi trials on London's roads and an ever-growing demand for electric cars, to further digital transformation across rail networks and roadways.
In 2019 the transport industry began to recognise that there's a big gap between itself and other industries when it comes to the digitalisation journey. That's predominantly down to the sector being more cautious than other sectors, as it tries to understand use cases before adopting new technologies. Indeed, with safety, customer experience and reliability of services the top priorities for the industry, it's crucial that these technologies don't impact the service in a negative way.
The reluctance to innovate has been more apparent across urban transport and the rail sector – where passengers regularly engage with services – while aviation has been a leader in adopting new technologies.
However, with the findings of the Williams Review giving rail leaders concrete guidance on how to innovate their services and provide the best possible experience for passengers, we predict that changes will accelerate into 2020.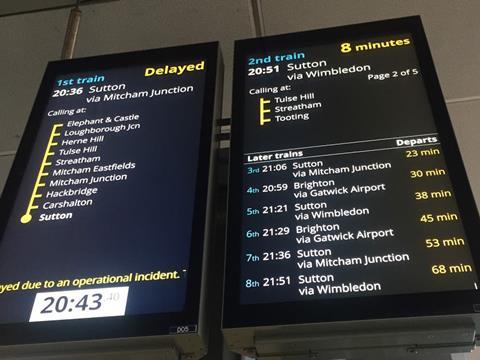 Of course, it's incredibly important for the sector to remember passengers still experience daily pain points including queues, disruptions and delays, so a focus going into 2020 needs to be around ensuring that technologies are used to address these – from better data analytics and sharing to better understand demand, to smart ticketing solutions to reduce queues.
Ultimately, there needs to be a lot of will and power, not just demand from public, to help drive meaningful change and innovation in the transport sector. Government legislation and input will be crucial to help implement the biggest projects in the future.
Five predictions for 2020
Changing passenger behaviours will create new modes of travel
More people than ever before are working and shopping from home or remotely, which is having an impact on transport services.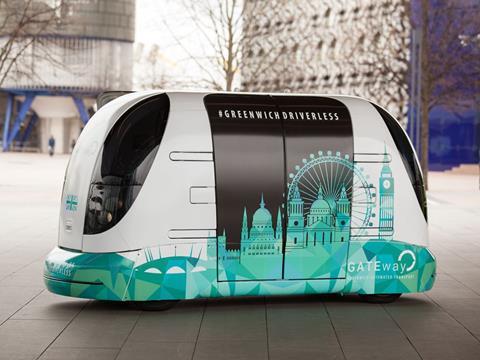 In 2020 this trend will continue, and lead to a drop in urban transport service usage – and an increase in demand for self-driving vehicles which allow passengers to work while travelling. Therefore, manufacturers and the industry will need to prioritise investment in the technologies which enable this behaviour, such as 5G and AI.
A knock-on effect of the 'working from home' trend is also that a growing number of personal vehicles will be sat on driveways, unused. In fact, a survey revealed that 95% of cars are parked at any one time. Consequently, we will see a rise of the shared ownership and renting of personal vehicles. This means that in the future having access to a vehicle will become more important than owning one.
Solar energy will enable affordable, new forms of mobility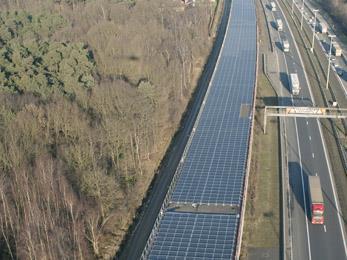 More effective solar energy is going to create new forms of affordable mobility.
With the ongoing development of increasingly effective batteries and supercapacitors which can store electricity for longer, solar powered cars will become viable, removing fuel costs, the need for fuel production and storage, and overall lower vehicle maintenance needs. As this technology becomes mainstream and a commodity it will allow for a much more cost-effective approach to innovation and an acceleration of the adoption alternative methods of transport.
In particular, these battery innovations are helping fuel the green revolution in the UK, leading to an increasing demand for electric vehicles and solutions which can help tackle the climate challenge. With emissions continuing to be a significant issue for the transport sector, in 2020 the industry and local governments will need to begin introducing the infrastructure to create a charging network across the UK's roadways – and one which is capable of supporting not just personal cars but also lorries and logistics vehicles.
Driverless and electric cars will lead to new transport ecosystems
As the public becomes more accepting of and eager to adopt new transport technologies, transport operators are going to have to create the ecosystems in which they can thrive.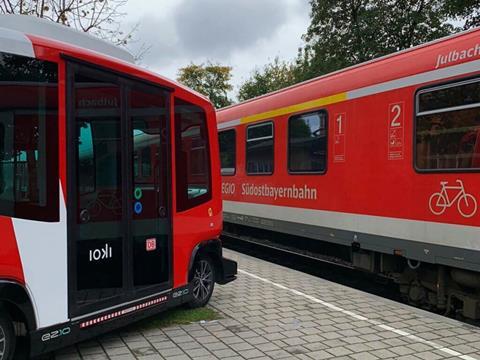 In addition to an electric vehicle charging network, from 2020 onwards we'll begin to see the shift from companies that provide specific transport technologies to focussing more on delivering a specific ecosystem. For example, we will see the development of software and AI that can be plugged into the wider transport ecosystem, enabling similar customer experience across devices, vehicles and operators.
Transport operators will also place more emphasis on creating ecosystems which will enable new technologies to seamlessly interact with existing transport infrastructure, such as autonomous mobility services, AI, drones, cloud. We'll also see emerging standards for these technologies that allows passengers to plug into this ecosystem, which has never existed before.
Blockchain will revolutionise transport supply chains and logistics
Currently transporting goods requires a significant number of touchpoints across the supply chain, which can be incredibly complex to keep track of.
As the UK looks to conduct more international and cross-border trade, the need to transact quickly and efficiently for operators will be crucial. Thankfully blockchain is going to begin proving concrete solutions to this in 2020, powered by increasingly complex AI and quantum computing.
With blockchain architecture in place, operators will be able to track goods as they go through the supply chain much faster than before. In light of the current macroeconomic climate in the UK, global goods tracking will become crucial, and it will be important for those within logistics to truly understand how these goods flow between countries.
Climate targets will drive the transport industry forward
Finally, in 2020 we need to see the industry collaborate more and combine its strengths and funding to make considerable steps toward promoting good mobility for citizens and businesses. This in turn will help increase the attractiveness and effectiveness of smart cities.
With Europe's 2020 targets around congestion and CO2 levels demanding substantial change to services, this is the year we will see electric vehicles, clean fuel initiatives, collective transport and improving infrastructure drive the industry forward.