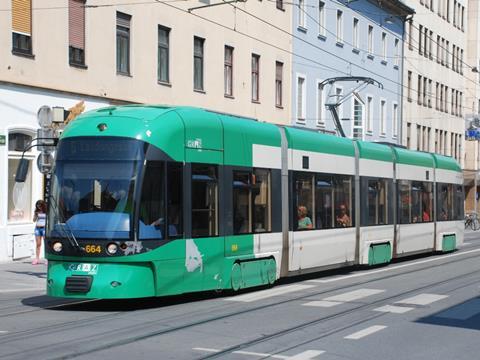 AUSTRIA: Following a successful pilot project, municipal transport operator Graz Linien has decided to equip its tram network with track and wheel condition monitoring and digital fleet management technology from ZF.
Sensors on the trams will provide early warning of potential track defects, while the ZF Smart Typeplate will enable operating staff to access details of each vehicle, its operating hours and any repair work which has been undertaken.
Deployment is planned for the first quarter of 2019.