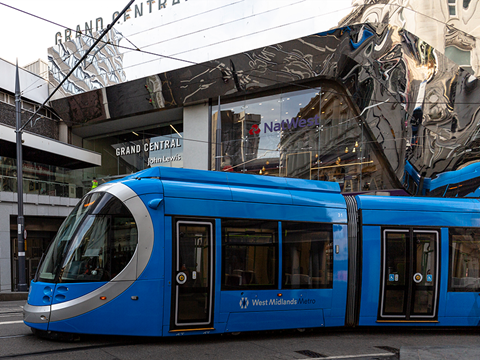 UK: As leader of the £8m ConVEx programme to create a national transport research data exchange facility, Transport for West Midlands has awarded Chordant Inc a contract to supply and support a software platform which will collate data from a range of sources and make it available to business and other organisations.
This aims to accelerate the development of products and services including connected and self-driving vehicles, intelligent infrastructure and fleet operations and new freight and passenger services. It will also support transport planning and development by local, regional and national authorities.
'We have been working with TfWM for over a year, as the UK's first Future Transport Zone, helping them expose, transform, share and utilise dynamic data about the operation of the West Midlands road network', said Chordant Senior Vice-President Ash Wheeler.
'ConVEx brings a much needed focus to the problem of how to exchange data across the wider transport sector nationally and internationally, to enable safer, cleaner transport services that are more accessible, and to improve the strategic operation of existing transport networks to support ever increasing demand.'