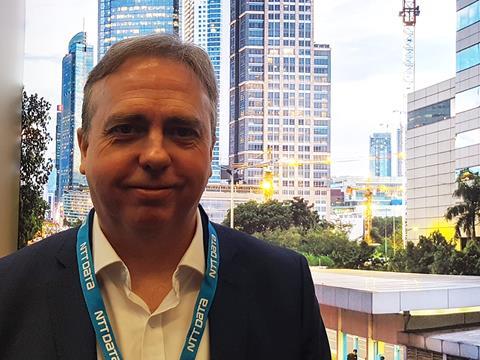 TICKETING: Smart ticketing offers a 'real opportunity to join up the journey', according to Russell McCullagh, Managing Director of Rambus Ticketing. Ticketing in the UK bus and metro sectors has been 'revolutionised' by technology in recent years, and the national rail network is now a key sector for development.
A ticketing service needs to offer 'a good customer experience' to be 'secure and trusted', McCullagh emphasises, 'but it's difficult to find one solution that fits all; I prefer mobile, but some people like to go to a station and buy a ticket.'
European payment services company Worldline is now using Rambus's remote ticket download software to enable its @Station and Mobile Ticket Issuing Service hardware to provide smart ticketing products complying with ITSO standards. This will allow passengers to collect pre-booked tickets using smart cards, and paves the way for the use of contactless bank cards. The first deployment is at Southeastern, with Govia Thameslink Railway to follow.
Worldline's Global Director of Transport James Bain said the payment company's focus is on 'reducing friction' for consumers paying for goods and services, and it sees transport as 'the next big merchant market.'
The government has been talking about wanting to see the replacement of paper rail tickets for a number of years, and it is now providing the support needed for this to make progress, according to McCullagh. He explains that while train operators 'will always look for innovation', this requires investment.