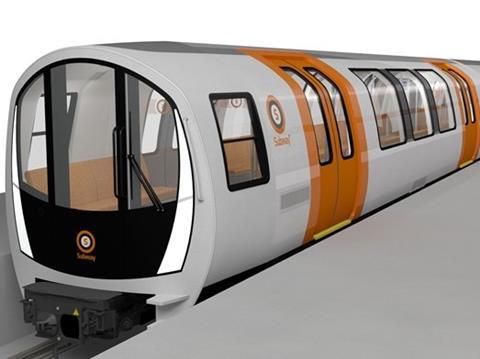 UK: Rambus Ecebs announced at the Smart Ticketing Global conference held in London last month that its Nevis Technologies joint venture with Strathclyde Partnership for Transport would be using the Glasgow Subway to pilot the company's latest mobile ticketing product. Roll-out is expected to begin with selected users in mid-2017.
'Simply replacing a paper ticket is only the start', according to Rambus Ecebs Managing Director Russell McCullagh. 'Smart phones are redefining public transport, providing ease-of-use, security and convenience to travel seamlessly from train to bus'.
Rambus Ecebs is to provide SPT with its Host Card Emulation Ticket Wallet and HCE Ticketing App, as well as HCE cloud-based payments technology developed by sister company Rambus Bell ID. In combination, these products will enable passengers to load 'virtual smart cards' onto NFC-enabled smart phones, which can then be used to buy, store and use tickets.
A remote ticket download option means passengers would not need to visit a ticket machine. 'Travellers can securely select, purchase, download and use a ticket, anytime and anywhere, on a mobile device', said McCullagh.
The technology is compatible with existing ticketing infrastructure complying with the UK's ITSO interoperable specification.
The white label app from Rambus Ecebs offers a flexible interface and can be branded as an operator chooses. It is integrated with Rambus Ecebs' suite of smart ticketing products, has APIs ready to connect with third-party systems, and can be used as the basis for providing passengers with access to additional services such as trip histories, account-based ticketing and journey planning information with real-time updates.
In addition to helping public transport agencies transition from the use of physical smart card media to virtual cards stored on a customer's own device, the app enables the collection of passenger data which can assist operators optimise their prices, special offers, staffing, services and routes to meet changing passenger demand.