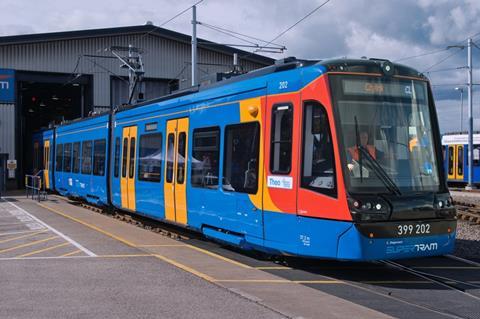 UK: Technical documentation and digital training specialist Semcon is to develop a training system which will enable technicians at Sheffield's Supertram to learn about the Controller Area Network bus system used on the network's fleet of Vossloh Citylink tram-trains.
The CAN bus allows the onboard microcontrollers and devices to communicate with each other's applications without a host computer, controlling onboard equipment including doors and heating, ventilation and air-conditioning.
Sermcon said it is seeing increasing demand from the rail industry for remote access to service and maintenance information, and the cost of vehicle downtime can be reduced by ensuring technicians have appropriate training and access to the latest documentation.
'We are now in the early stages of our journey to grow our business within rail', said Johan Ekener, Business Area President at Semcon Product Information. 'We are one of the leading suppliers of product information to a multitude of industries, and rail is one where we have the ambition to expand substantially over the coming years.'